OKLAHOMA CITY
PPC AGENCY
Boost Your Quality Score
And Increase Your ROI




Thrive Internet Marketing Agency is your one-stop PPC agency in Oklahoma City. Our pay-per-click management services are designed to rev up your digital marketing efforts. 



Let Us Boost Your Brand Recognition
Oklahoma City is one of the best places for business and recreation. The city boasts several tourist attractions perfect for weekend getaways and vacations. Get your fill of art at the Oklahoma City Museum of Art. Experience thrill and adventure at the Boathouse District. After a long day, you can spend a night under the stars at the Orr Family Farm.
Oklahoma City is not only recognized as one of the top 50 destinations for travel and leisure. The city also ranked No. 1 among the best places for startups to expand. Ready to launch your business in this fierce business landscape?
Partner with a reputable PPC agency in Oklahoma City that goes above and beyond to ensure your online success. Choose Thrive!
We Can Help You Convert Leads into Sales
Thrive is a trusted digital marketing agency in the United States. Our Oklahoma City PPC company provides cost-efficient online marketing solutions to businesses of all types and sizes. Our PPC services are designed to provide immediate results and measurable return on investment (ROI).
Learn how you can optimize your paid search strategies for maximum profit. Schedule a consultation with one of our Oklahoma City PPC experts today.

Our Oklahoma City PPC
Clients Get Results
"The results speak for themselves"
"Thrive goes above and beyond"
But Don't Take
Our Word For It

Marci Wiersma
Broker - About Roatan Real Estate
"They do everything they say...no BS"
"Thrive is a much-needed blessing and exceeded our expectations in every way. They are honest, straightforward, they take care of ALL your needs quickly, they are reliable, you can count on them and most of all, they do everything they say they will do, no BS."

Whitney Wells Lewis
Practice Manager - PARC Urology
"These guys are incredible"
"These guys are incredible. They've helped us to grow our business and now the biggest problem we seem to come across is having too much business - which is the ideal problem to have. We are right where we wanted to be and Thrive made that possible. Thanks guys!"

Chad Montgomery
CEO - Accurate Leak and Line
"Unrivaled customer support"
"Working with the Thrive team has been a most pleasant experience! Their dedication and passion for what they do is exemplified by their unrivaled customer support and attentiveness to the specific needs of our business. We look forward to a long-lasting and prosperous relationship!"
Ready to Grow Your Business With
Oklahoma City PPC Services?
Click the button below for a free proposal
Why Choose Thrive As Your Oklahoma City PPC Company
Build Your Online Presence And Expand Your Market
Today it isn't enough to work with just any digital marketing firm; you want to ensure that you partner with a company that will not only take the time to listen about your business' goals and message but also helps to drive desired results so that your business sees the greatest return on marketing investment. Not all digital marketing agencies get this right. Here are some reasons why we are different:
Meet Your Team
Say Hello to all the Thrivers!
Pay-per-click marketing is one of the most profitable advertising platforms to date. Compared with traditional advertising in print, radio or television, PPC is a huge breakthrough for businesses of all types and sizes. It's a cost-effective alternative to traditional business marketing. 
Get immediate targeted results with Thrive's Oklahoma City PPC services!
Our pay-per-click management system is specifically designed to boost your brand awareness and deliver measurable results. Entrust your digital marketing campaigns with our PPC specialists. You can rely on our 101 percent commitment to helping you achieve online success.
Partner with our PPC agency in Oklahoma City today and gain the following benefits and more:
Dedicated PPC Specialists
Thrive's Oklahoma City PPC experts have more than 10 years of experience in digital marketing. We leverage our years of expertise in keyword research, landing page design and paid search optimization. Trust our PPC specialists to manage your campaign progress from inception to monitoring.
Measurable Results
Our pay-per-click management solutions aim to help you achieve the highest possible ROI. We keep track of your key performance indicators (KPIs), including click-through rates (CTRs), Quality Score and cost per acquisition (CPA). Analyzing your KPIs allows us to create more profitable PPC campaigns.
Flexible Bid Strategies
We utilize flexible bid strategies to maximize your conversions. Our PPC managers optimize your campaign performance goals across specific PPC campaigns, keywords and ad groups. Tell us your marketing objectives and we will develop custom Oklahoma City PPC services that fit your budget.
Google Analytics Reports
We measure every aspect of your campaign performance. These include your unique site visits, clicks, bounce rates, CTRs, matched search queries and conversion rates, among others. Doing so allows us to optimize your AdWords account and adjust your pay-per-click marketing strategy.
Dynamic Remarketing
Boost your chances of conversions by re-engaging prospects who already showed interest in your products and services before. Our Oklahoma City PPC company links your Google Analytics with your Google AdWords accounts. In this way, we leverage your data reports in creating remarketing lists for future PPC campaigns.
Multi-Channel Funnels Reports
At Thrive, we follow your customers' journey and analyze their online behavior that led to conversions. Our multi-channel funnels reports determine if your paid ad is your customers' first touchpoint for conversion across digital channels. These include social media, paid and organic search, email newsletters and referral sites.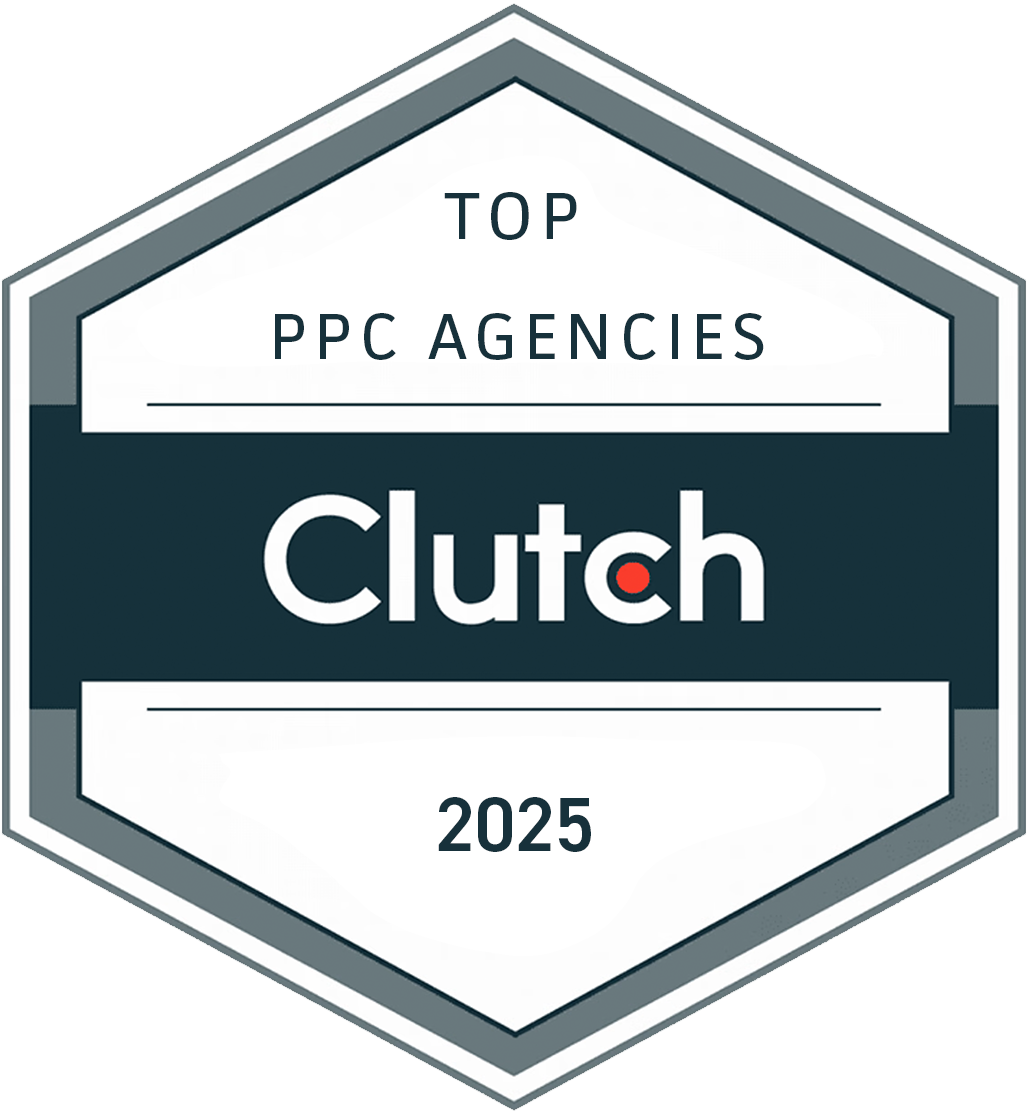 Thrive Named 2023 Top PPC Agency in Oklahoma City by Clutch
Clutch, a leading B2B market research and reviews company, named Thrive a 2023 top agency in Oklahoma City in the following categories:
Digital Marketing Agency
SEO Agency
PPC Agency
Social Media Agency
Agencies are chosen for this distinction based off of several factors, including overall market presence and, most importantly, client feedback. Thrive has a 5.0 rating on Clutch. Check out the reviews.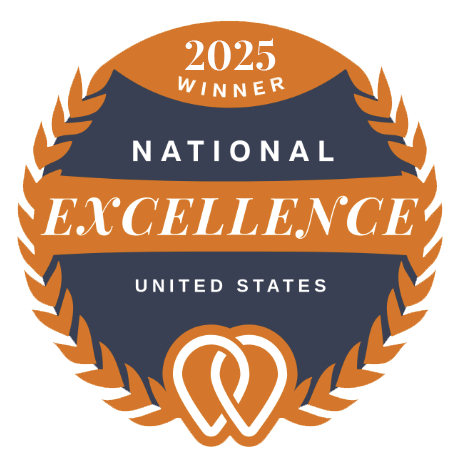 Thrive Named 2023 National Excellence Award Winner in Oklahoma City by UpCity
UpCity is an online marketplace that helps businesses find B2B service providers they can trust. UpCity's National Excellence Award winners are selected based on the UpCity Recommendability Rating, a proprietary algorithm that measures a provider's credibility, recommendability, and reputation based on digital signals.
"The strength of our marketplace is built on the credibility of truly excellent providers like Thrive Internet Marketing," said Dan Olson, CEO of UpCity. "We are pleased to honor Thrive with a National Excellence Award in Oklahoma City." 
Thrive has a 5.0 rating on UpCity. Check out the reviews.