New York Web Design Company
We Build Conversion-Centric Websites in Manhattan for NYC businesses



Thrive Internet Marketing Agency is a website design company in New York City, NY that specializes in building websites that are designed to drive conversions, sales, and leads to your New York business.




We have a team of web design experts that are ready to help you build a professional and custom website tailored for your business.




Our Web Design 
Clients Get Results
"The results speak for themselves"
664%
increase in organic traffic
360%
increase in online leads
"We now have too much business"
281+
top 5 keyword results
155%
increase in online leads
But Don't Take
Our Word For It

Marci Wiersma
"They do everything they say...no BS"
"Thrive is a much needed blessing and exceeded our expectations in every way. They are honest, straightforward, they take care of ALL your needs quickly, they are reliable, you can count on them and most of all, they do everything they say they will do, no BS."

Whitney Wells Lewis
"These guys are incredible"
"These guys are incredible. They've helped us to grow our business and now the biggest problem we seem to come across is having too much business - which is the ideal problem to have. We are right where we wanted to be and Thrive made that possible. Thanks guys!"

Chad Montgomery
"Unrivaled customer support"
"Working with the Thrive team has been a most pleasant experience! Their dedication and passion for what they do is exemplified by their unrivaled customer support and attentiveness to the specific needs of our business. We look forward to a long lasting and prosperous relationship!"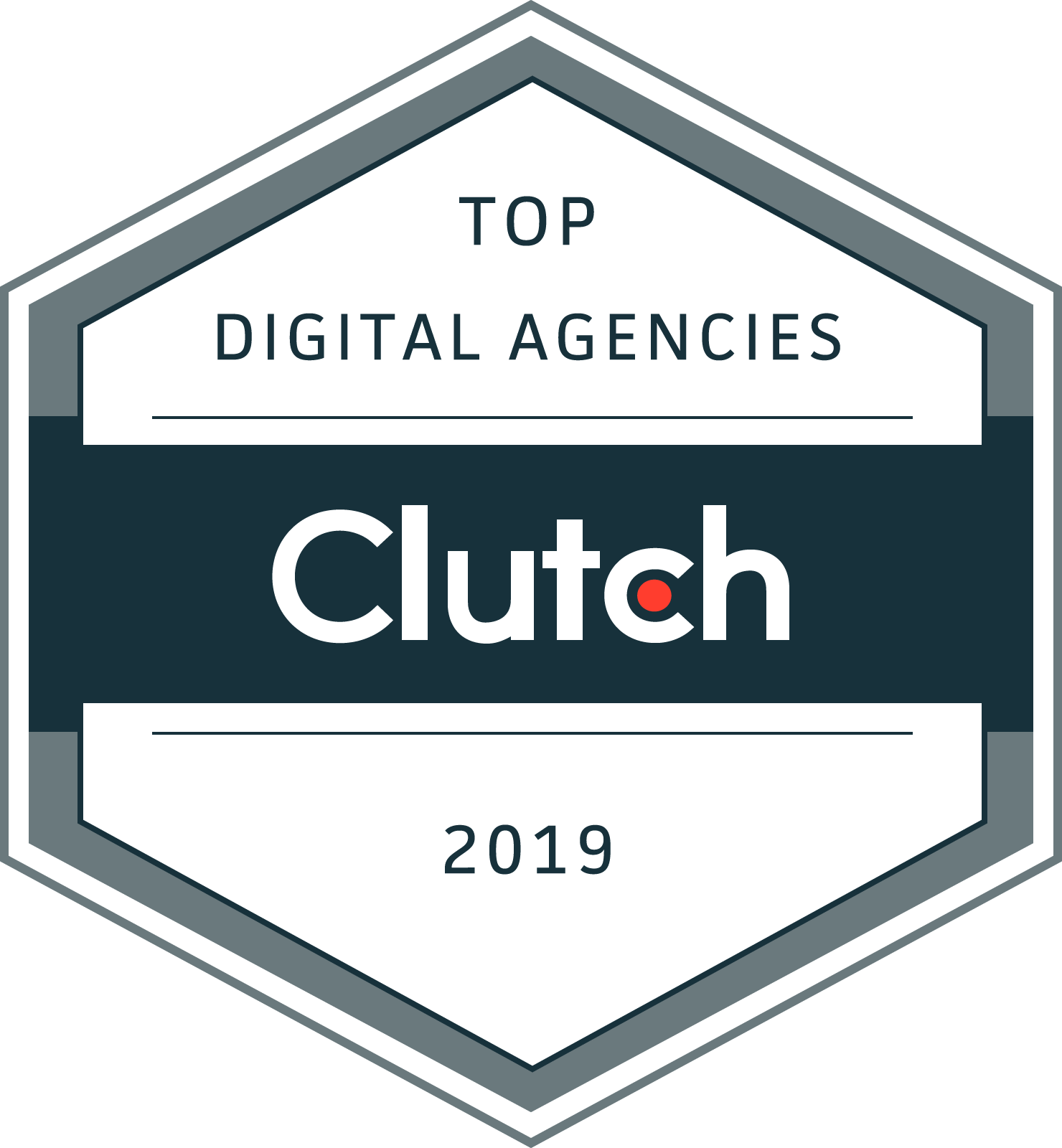 Thrive Named 2019 Top Digital Agency by Clutch
Clutch, a leading B2B market research and reviews company, named Thrive a 2019 top agency in the following categories:
Digital Marketing Agency
SEO Agency
PPC Agency
Social Media Agency
Agencies are chosen for this distinction based off of several factors, including overall market presence and, most importantly, client feedback. Thrive has a 5.0 rating on Clutch. Check out the reviews.


Ready to Grow Your Business With
New York Web Design Services?
Click the button below for a free proposal
Top Rated NYC Website Design Services
Did you know that 78% of consumers in New York research products and services online? Are they finding your local website? In our competitive digital world, if your business doesn't have a high-performing website, then you likely don't have an effective online presence.
Thrive Internet Marketing has created numerous attractive, high-performing, and custom websites since 2005. Thrive can work with your New York business to build a unique, attractive and custom website design to help you stand out in a big way.
Experienced Web Designers - at Thrive we are proud of our team of knowledgeable, creative, and talented web designers. Our web design team is available to work with you to build and design an attractive and unique website just for your NYC business.
WordPress Experts - Our team is not only knowledgeable of web design principals but we are also experienced with WordPress. The majority of websites today are built in WordPress, which make it easy for clients to update content, post blogs, and make changes as they see fit.
Project Management - In addition to working with a team of experienced New York web designers and WordPress experts, you will also work with a project manager to ensure that your website is being designed according to design specs, requirements, and schedule. A project manager is also available to answer questions throughout the design and development lifecycles.
Content Writing - Having a mobile-optimized, attractive, and unique website is great, but the content on your website is just as important. In addition to designing websites, we also specialize in content writing. Our team of content writers can write high-quality, original content that accurately reflects your brand, voice, and message.
Why Thrive Is The Best Web Design Company In Manhattan, NYC
Although there are a number of web design companies in New York City to choose from to help you design your website, Thrive is different. We go above and beyond to provide clients with a high-performing website that is truly unique and is not designed from a template. We guarantee that our websites won't look like any others out there. By working with a reputable team of web design and WordPress experts, you will have a high-performing website designed to boost conversions and drive more sales and leads to your business.
Here are some other ways Thrive is different than any other web design company in New York City:
Open Communication with Web Team. Each client is assigned to a project manager who will communicate and provide up-to-date information on the design process, field questions, and ensure that the project is on schedule. Having open communication during the design process will give our clients the white-glove service they deserve.
A Custom Design and a Custom Process. Many web design firms will claim that they create custom web designs when in reality they create a "custom" version of a template. At Thrive, we believe in the true art, talent, and creativity that goes into designing a website that is customized specifically for a business.
We Know WordPress. Working with a web design agency in Manhattan that is knowledgeable about how to build and design a website in WordPress will result in a website that is easy to use, easy to manage, and also easy for clients to navigate.
We Put Customers First. When designing a website, you want to ensure that you get a design that accurately reflects the style and culture of your business. Additionally, content writing coupled with an effective design will result in a website designed to drive results.
Don't settle for second best when choosing a web design company in New York. Speak Thrive, a reputable and professional web design company
Contact the team at Thrive Internet Marketing Agency today by calling us for a free quote, or fill out the form below to get started. We are ready to build a website just for you!