MISSOULA
WEB DESIGN COMPANY
Boost Your Revenue With a
Fully Optimized Online Storefront




Thrive is a full-service digital marketing agency offering web design solutions to enhance businesses' online exposure, conversion and revenue generation.



Our team has helped clients from different cities across the United States, including Missoula. 
Missoula ranks consistently among the best places in Montana to raise a young family and build a career for young professionals. It is perfect for lovers of the outdoors and of any activity done on the river.
But what makes Missoula outstanding for residents and visitors is that you can dine in restaurants or shop at the local market knowing where your food came from. Buying and supporting local goods is almost like a religion on this side of the state. 
The strong local business movement provides an ideal backbone for expanding or relocating businesses to thrive in Missoula. Yet, it cannot be denied that you need to look into exhausting digital marketing trends to compete locally. This is where a website can help you capture, direct and nurture the attention of your target audience. With Thrive, you can do all that and also convert your site browsers into loyal buyers.
Thrive Internet Marketing Agency is a Missoula website design company that assists clients in building a website that reflects their brand, serves their customers and aligns with their growth objectives. We work on a range of projects, from a starter site that introduces your offerings to an eCommerce store that contains all the bells and whistles.
As your team of Missoula web designers, we deliver a website you can be proud to call your online home.



Our Missoula Web Design
Clients Get Results
"The results speak for themselves"
"Thrive goes above and beyond"
But Don't Take
Our Word For It

Marci Wiersma
Broker - About Roatan Real Estate
"They do everything they say...no BS"
"Thrive is a much-needed blessing and exceeded our expectations in every way. They are honest, straightforward, they take care of ALL your needs quickly, they are reliable, you can count on them and most of all, they do everything they say they will do, no BS."

Whitney Wells Lewis
Practice Manager - PARC Urology
"These guys are incredible"
"These guys are incredible. They've helped us to grow our business and now the biggest problem we seem to come across is having too much business - which is the ideal problem to have. We are right where we wanted to be and Thrive made that possible. Thanks guys!"

Chad Montgomery
CEO - Accurate Leak and Line
"Unrivaled customer support"
"Working with the Thrive team has been a most pleasant experience! Their dedication and passion for what they do is exemplified by their unrivaled customer support and attentiveness to the specific needs of our business. We look forward to a long-lasting and prosperous relationship!"
Ready to Grow Your Business With
Missoula Web Design Services?
Click the button below for a free proposal
Why Choose Thrive As Your Missoula Web Design Agency
We Build a Visible, Results-Driven Site That Help You Target High-Intent Leads
Today it isn't enough to work with just any digital marketing firm; you want to ensure that you partner with a company that will not only take the time to listen about your business' goals and message but also helps to drive desired results so that your business sees the greatest return on marketing investment. Not all digital marketing agencies get this right. Here are some reasons why we are different:
Meet Your Team
Say Hello to all the Thrivers!
Thrive is a Missoula web design agency with digital marketing capabilities. Our team develops websites that integrate SEO, social media and PPC, among others.
We have a team of experienced Missoula web designers and developers to guide you through the whole site creation process – whether it's from scratch or a redesign.
Our Missoula web design services are also deployed with care and professionalism. We let our core values and beliefs direct us. Here are some of them:
Active Listening
Thrive's Missoula web designers take time to listen to your needs, struggles and motivations. We are adamant about this part of the process since we devise a strategy that factors in these factors. Aligning with our clients is paramount to the success of your project, so we consistently hear out what you have to say.
Flexibility & Sustainability
Our Missoula web design services have gone through many changes over the last 16 years. We continue to adapt our strategies and solutions to innovations in the industry, fearlessly taking risks for our clients. This is made possible by the unified efforts of our Missoula web design experts in scaling your digital marketing and site design as your business grows.
Attention to Detail
Leave the handling of site design complexities to our Missoula web design agency. Our pros look at the big picture and modify a template to match your branding, align with user behavior and comply with webmaster guidelines. We tailor the experience for your visitors, search engines and, of course, your business.
White-Hat Tactics
Our Missoula web designers do not take shortcuts to make money fast. We are committed to delivering exceptional, high-quality websites. The ethical tactics we use ensure your reputation is not compromised, ranking you sustainably in search results.
Time-Sensitive Delivery
Once you give us a deadline, our Missoula website design company budgets the hours to get things moving. We are realistic about your timeline, knowing well how crucial reaching milestones is for businesses. You can rely on our team whether you choose to be hands-on or leave everything to us to focus on something else.
Real-Time Data
Track your project's or campaign's progress on a dedicated dashboard inside our client portal. You will also receive updates on how your consigned Missoula web design services are doing. We don't want to leave our clients in the dark so we provide you regularly with data and reports.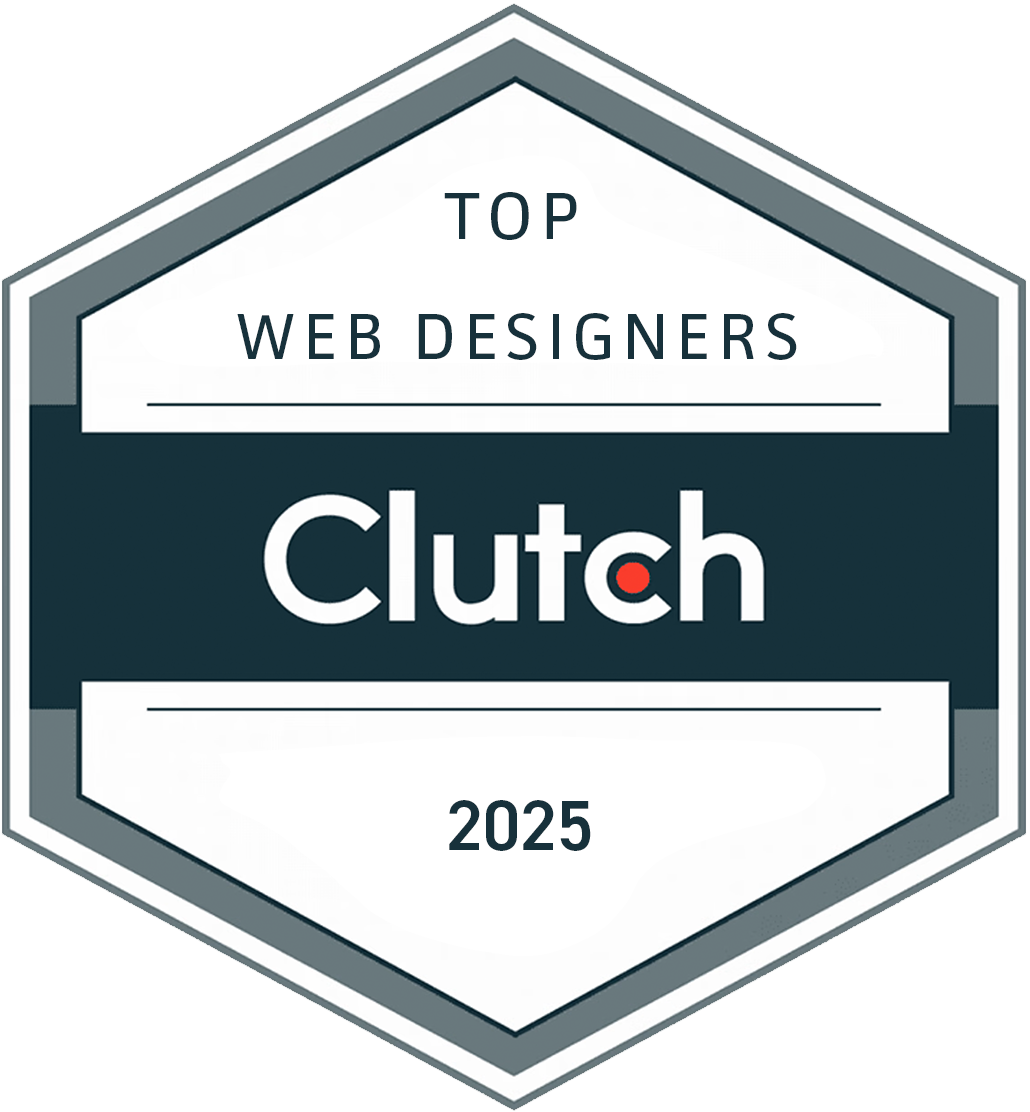 Thrive Named 2023 Top Web Design Company in Missoula by Clutch
Clutch, a leading B2B market research and reviews company, named Thrive a 2023 top agency in Missoula in the following categories:
SEO Agency
Web Design Agency
Agencies are chosen for this distinction based off of several factors, including overall market presence and, most importantly, client feedback. Thrive has a 5.0 rating on Clutch. Check out the reviews.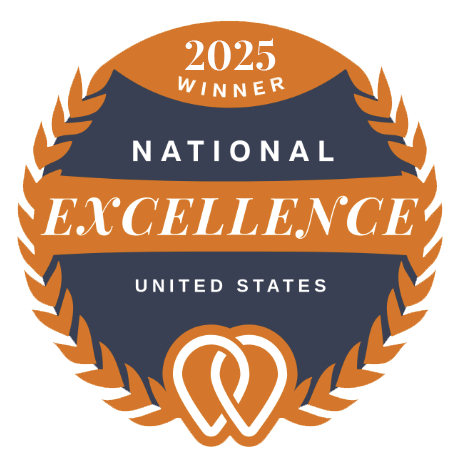 Thrive Named 2023 National Excellence Award Winner in Missoula by UpCity
UpCity is an online marketplace that helps businesses find B2B service providers they can trust. UpCity's National Excellence Award winners are selected based on the UpCity Recommendability Rating, a proprietary algorithm that measures a provider's credibility, recommendability, and reputation based on digital signals.
"The strength of our marketplace is built on the credibility of truly excellent providers like Thrive Internet Marketing," said Dan Olson, CEO of UpCity. "We are pleased to honor Thrive with a National Excellence Award in Missoula." 
Thrive has a 5.0 rating on UpCity. Check out the reviews.

Get My FREE Web Design Proposal