LUBBOCK
SOCIAL MEDIA AGENCY
Attract Qualified Leads With Remarkably
Informative Campaigns



Thrive Internet Marketing Agency is a full-service Lubbock social media company that takes care of all your digital marketing needs.



Our experts in search engine optimization (SEO), pay-per-click (PPC), web design and social media marketing work together to implement holistic, results-driven marketing campaigns to grow your business.
Lubbock is situated in Northwest Texas, a region known as the High Plains, where 90% of the state's wine production is found. The city boasts an eclectic mix of culture and industry, making it one of the most exciting areas in the region.
Lubbock is known across the U.S. for being the birthplace of rock-n-roll pioneer and legend Buddy Holly. If you're a fan of rock-n-roll and country music, be sure to head down to the West Texas Walk of Fame to celebrate the life and achievements of Lubbock's famous locals.
Or, you could relive the days of the Old West. Lubbock embraces the culture and heritage of this historical period with various attractions in the city, like the 19-acre Ranching Heritage Center, a park dedicated to old western culture.
Lubbock's economic diversity is one of the major reasons the city is an economic powerhouse. It is an ideal palace for business and has been widely considered one of the best places to establish a brand. 
Grow your own business right here in "Hub City" alongside a premier Lubbock social media company that can help you build a robust digital presence to boost your revenue.
Thrive offers Lubbock social media services that help businesses grow through focused digital marketing. We help you attract qualified leads and generate conversions for your business by driving positive engagement with your audience.

Our Lubbock Social Media
Clients Get Results
"The results speak for themselves"
"Thrive goes above and beyond"
But Don't Take
Our Word For It

Marci Wiersma
Broker - About Roatan Real Estate
"They do everything they say...no BS"
"Thrive is a much-needed blessing and exceeded our expectations in every way. They are honest, straightforward, they take care of ALL your needs quickly, they are reliable, you can count on them and most of all, they do everything they say they will do, no BS."

Whitney Wells Lewis
Practice Manager - PARC Urology
"These guys are incredible"
"These guys are incredible. They've helped us to grow our business and now the biggest problem we seem to come across is having too much business - which is the ideal problem to have. We are right where we wanted to be and Thrive made that possible. Thanks guys!"

Chad Montgomery
CEO - Accurate Leak and Line
"Unrivaled customer support"
"Working with the Thrive team has been a most pleasant experience! Their dedication and passion for what they do is exemplified by their unrivaled customer support and attentiveness to the specific needs of our business. We look forward to a long-lasting and prosperous relationship!"
Ready to Grow Your Business With
Lubbock Social Media Services?
Click the button below for a free proposal
Why Choose Thrive As Your Lubbock Social Media Company
Encourage Positive Engagement and Empower Your Business
Today it isn't enough to work with just any digital marketing firm; you want to ensure that you partner with a company that will not only take the time to listen about your business' goals and message but also helps to drive desired results so that your business sees the greatest return on marketing investment. Not all digital marketing agencies get this right. Here are some reasons why we are different:
Meet Your Team
Say Hello to all the Thrivers!
With social media's massive user populations and diverse demographics, there's a big chance your target customers will be on one platform or another. Navigating this crowded digital space will require robust segmentation and marketing strategies that target your ideal audience effectively.
Thrive Internet Marketing Agency equips you with all the tools you need to succeed online. Our Lubbock social media experts design and implement user-centered social media campaigns to attract your target customers and engage with them.
As our partner in social media marketing, you enjoy these benefits:
Social Media Experts
Lubbock social media marketing is in our DNA. We are experts in developing and implementing social media campaigns that attract your target audience and drive positive engagement. When you work with Thrive, you work with passionate individuals who really want to help you grow your business through successful strategies.
User-Centered Approach
Thrive takes the time to understand your audience, ensuring we implement Lubbock social media marketing strategies that appeal to them. Our Lubbock social media experts perform extensive social listening and develop user-centric strategies based on the data we collect to boost engagement.
Strategic Planning and Implementation
We use a data-driven approach to solve your biggest problems. At Thrive, all of our Lubbock social media services have meaning and serve a purpose. We analyze every like, comment, share or retweet and develop strategies that align with your business goals for a winning social media campaign.
Transparent Reporting
Transparency is a quality that we value at our social media agency in Lubbock. We have dedicated account managers that provide you with detailed reports of your social media campaigns. Our Lubbock social media management experts also keep you in the loop at all times regarding the status of your campaigns.
Cross-Channel Marketing
Our Lubbock social media company equips your business with the proper tools to succeed online. At Thrive, we offer Lubbock social media services that connect you with audiences across multiple platforms. We use the best tools available to give you a competitive edge in today's overpopulated digital arena.
Timely Delivery
Time is always a valuable resource that we can never get back when it passes. That is why our Lubbock social media experts at Thrive make sure we deliver the results you need on time. We stick to our agreed project timetable to avoid costly delays that could negatively impact your bottom line.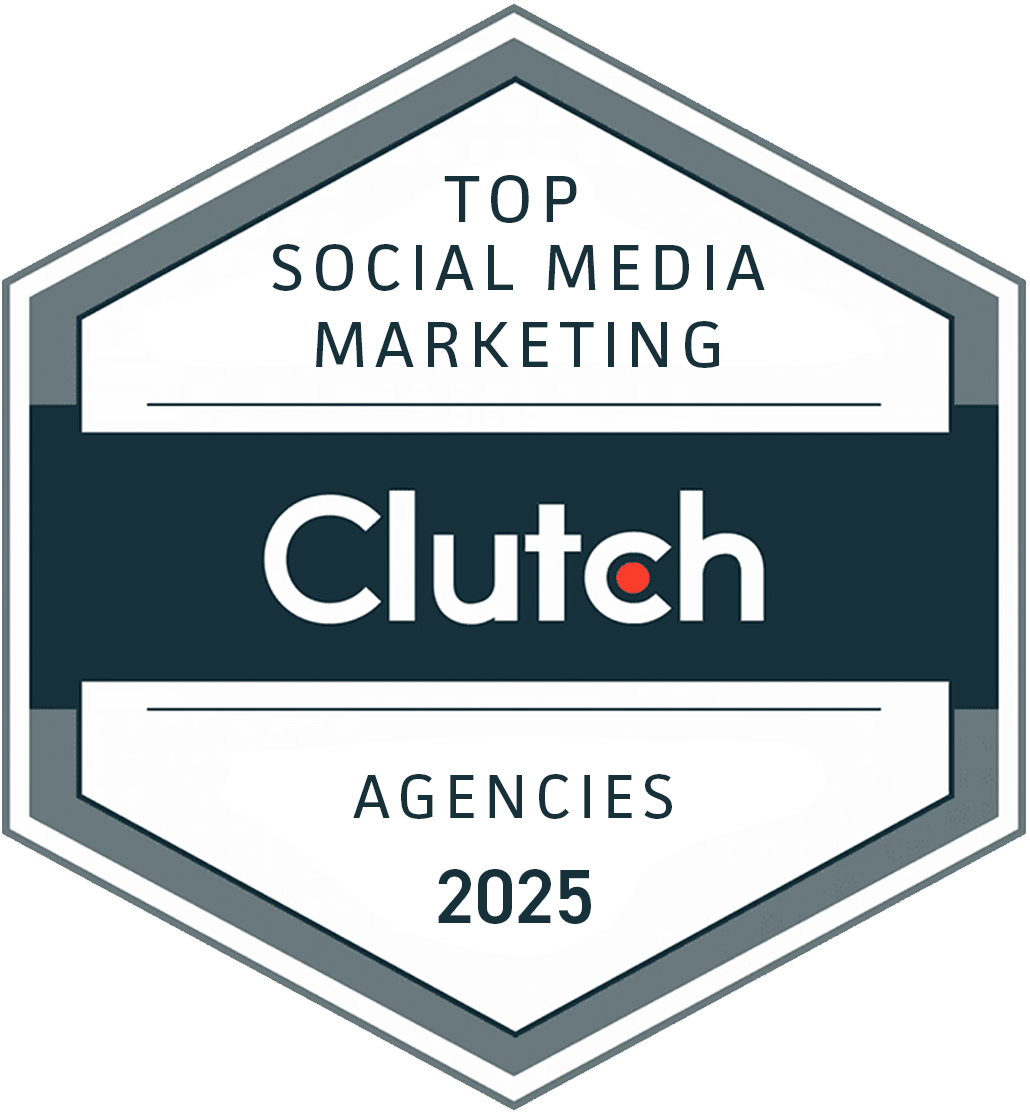 Thrive Named 2023 Top Social Media Agency in Lubbock by Clutch
Clutch, a leading B2B market research and reviews company, named Thrive a 2023 top agency in Lubbock in the following categories:
Digital Marketing Agency
PPC Agency
Social Media Agency
Web Design Agency
Agencies are chosen for this distinction based off of several factors, including overall market presence and, most importantly, client feedback. Thrive has a 5.0 rating on Clutch. Check out the reviews.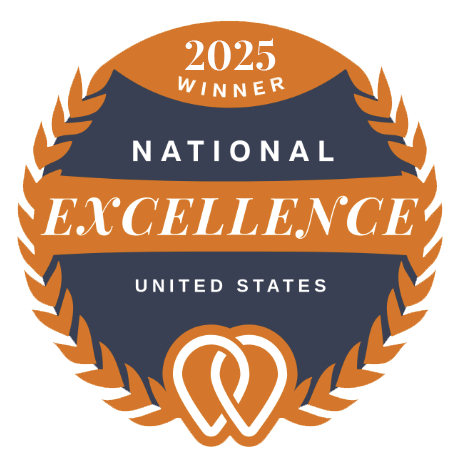 Thrive Named 2023 National Excellence Award Winner in Lubbock by UpCity
UpCity is an online marketplace that helps businesses find B2B service providers they can trust. UpCity's National Excellence Award winners are selected based on the UpCity Recommendability Rating, a proprietary algorithm that measures a provider's credibility, recommendability, and reputation based on digital signals.
"The strength of our marketplace is built on the credibility of truly excellent providers like Thrive Internet Marketing," said Dan Olson, CEO of UpCity. "We are pleased to honor Thrive with a National Excellence Award in Lubbock." 
Thrive has a 5.0 rating on UpCity. Check out the reviews.

Get My FREE Social Media Proposal