GREENSBORO
WEB DESIGN COMPANY
Build the Right Foundation
With Reliable Data




Thrive is a Greensboro web design agency with more than 15 years of experience developing digital spaces for brands and businesses.



Greensboro is the third-largest city in North Carolina, boasting a population of almost 300,000 (2018). It's also the host of several cultural, entertainment and sporting events.
When you're up for a walk through the heart of the city, swing by Walker Avenue and S. Elam Avenue. These streets offer plenty of places for visitors looking to dine, drink and shop.
All across Greensboro, a new array of businesses are popping up – proof of the unwavering confidence investors and entrepreneurs have in this highly livable city.
In this day and age, the last thing you want is to be left behind in the digital realm. Let Thrive help you achieve long-term success, starting with the creation of a website to be your ultimate online home.
Thrive is a web design company in Greensboro that has produced well-optimized websites for a range of companies, regardless of their size and industry. We have helped hundreds of clients dominate search results and rankings and get familiar with search engine optimization (SEO) – and there's no reason we can't do the same for you.
Thrive is here to help you gather data, gain a competitive advantage and grow your business.

Our Greensboro Web Design
Clients Get Results
"The results speak for themselves"
"Thrive goes above and beyond"
But Don't Take
Our Word For It

Marci Wiersma
Broker - About Roatan Real Estate
"They do everything they say...no BS"
"Thrive is a much-needed blessing and exceeded our expectations in every way. They are honest, straightforward, they take care of ALL your needs quickly, they are reliable, you can count on them and most of all, they do everything they say they will do, no BS."

Whitney Wells Lewis
Practice Manager - PARC Urology
"These guys are incredible"
"These guys are incredible. They've helped us to grow our business and now the biggest problem we seem to come across is having too much business - which is the ideal problem to have. We are right where we wanted to be and Thrive made that possible. Thanks guys!"

Chad Montgomery
CEO - Accurate Leak and Line
"Unrivaled customer support"
"Working with the Thrive team has been a most pleasant experience! Their dedication and passion for what they do is exemplified by their unrivaled customer support and attentiveness to the specific needs of our business. We look forward to a long-lasting and prosperous relationship!"
Ready to Grow Your Business With
Greensboro Web Design Services?
Click the button below for a free proposal
Why Choose Thrive As Your Greensboro Web Design Agency
Digital Marketing Solutions That Deliver Results
Today it isn't enough to work with just any digital marketing firm; you want to ensure that you partner with a company that will not only take the time to listen about your business' goals and message but also helps to drive desired results so that your business sees the greatest return on marketing investment. Not all digital marketing agencies get this right. Here are some reasons why we are different:
Meet Your Team
Say Hello to all the Thrivers!
Thrive is a Greensboro web design agency that caters to small, medium and large enterprises. We cultivate a trusting and lasting relationship with our clients because managing a website requires that kind of sustainability.
Here are the top reasons our Greensboro web design experts have been going strong over several years:
Relationships Matter
Cultivating strong relationships with clients is a priority for our Greensboro web designers. We listen to and interpret the information you share with us intently, leading to a more creative, imaginative and empathetic strategy. Your best interests are on our minds, driving us to make online marketing decisions based on what matters most to you.
Innovation Empowers
There are multiple ways to apply innovation to each project or organization. Our Greensboro web design experts collect tools and techniques that let you craft a site true to what your brand represents. Meanwhile, we continue to hone our knowledge and skills, keeping our services up to date.
Ethics Rule
Keeping our integrity intact in this age is what we do best. All our Greensboro web design services embed only white hat tactics, ensuring our specialists aren't doing anything to compromise your business and website. We also suggest only the best solutions to your set of problems and challenges, doing away with templates.
Collaboration Wins
Thrive's clients benefit from the fast response of our account managers and project specialists. That's because we've fostered a collaborative environment that affords us quicker sharing of data, insights and answers to queries. For instance, our Greensboro web design experts receive a lot of support from our SEO and content teams.
Technology Simplifies
With the latest apps and software on the market, our Greensboro web design agency is able to dish out a beautiful and fully functional website at a cost-effective price. What you get is still a remarkable website that can compete with those owned by deep-pocketed brands, and its components are simplified to facilitate ease of use.
Designs Represent
Our Greensboro web designers live by the belief that no two websites should be the same. This is why we take pains to let your brand shine through. Templates won't cut it, and not all of these pre-made designs will serve your site purpose.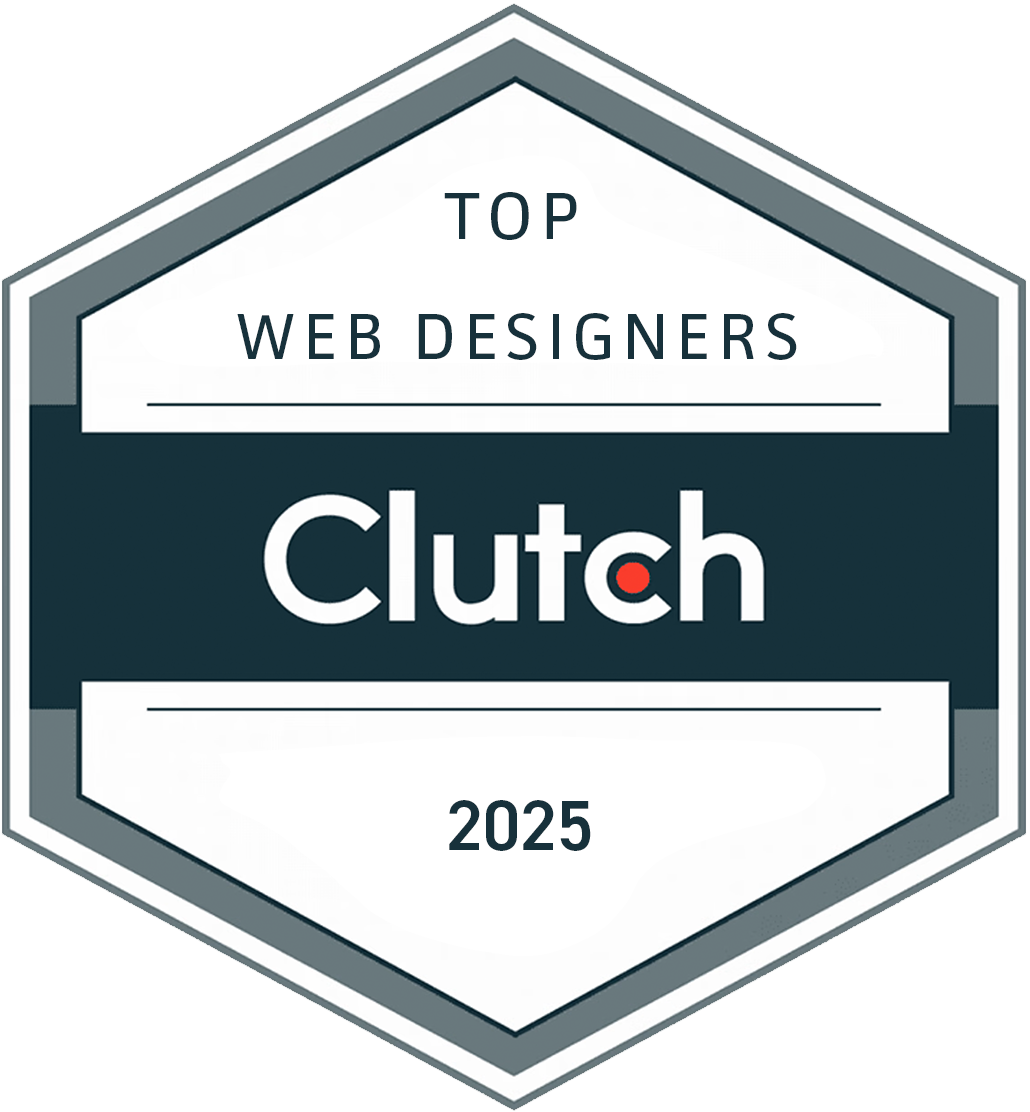 Thrive Named 2023 Top Web Design Company in Greensboro by Clutch
Clutch, a leading B2B market research and reviews company, named Thrive a 2023 top agency in Greensboro in the following categories:
Digital Marketing Agency
SEO Agency
PPC Agency
Social Media Agency
Web Design Agency
Agencies are chosen for this distinction based off of several factors, including overall market presence and, most importantly, client feedback. Thrive has a 5.0 rating on Clutch. Check out the reviews.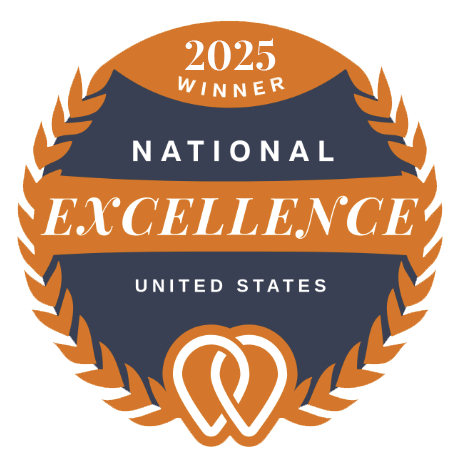 Thrive Named 2023 National Excellence Award Winner in Greensboro by UpCity
UpCity is an online marketplace that helps businesses find B2B service providers they can trust. UpCity's National Excellence Award winners are selected based on the UpCity Recommendability Rating, a proprietary algorithm that measures a provider's credibility, recommendability, and reputation based on digital signals.
"The strength of our marketplace is built on the credibility of truly excellent providers like Thrive Internet Marketing," said Dan Olson, CEO of UpCity. "We are pleased to honor Thrive with a National Excellence Award in Greensboro." 
Thrive has a 5.0 rating on UpCity. Check out the reviews.

Get My FREE Web Design Proposal