GREEN BAY
SOCIAL MEDIA AGENCY
Drive Positive Engagement and
Turn the Tables on the Competition



Thrive is a full-service social media agency in Green Bay that caters to businesses of all sizes. We help you expand your reach and gain more visibility with a Green Bay social media marketing strategy designed to make you stand out. 



Green Bay, Wisconsin, has been called many names, but nothing could be more apt than, "Titletown, USA," a nickname inspired by the community-owned Green Bay Packers, one of the most successful franchises in the NFL.
Packers fans are some of the most passionate in the entire country and are known for their trademark cheeseheads donned on game days. 
But the city isn't just for sports-lovers. Tourists from all over the country flock to Green Bay to check out its numerous outdoor attractions. Visitors will be entertained for hours at the Green Bay Botanical Garden, the Cofrin Center for Biodiversity and Heritage Hill State Park, a fascinating open-air museum.
Establishing your business in Green Bay is an excellent decision for any entrepreneur. In this booming economy, many businesses can find a way to thrive in Wisconsin's third-largest city. However, that could also mean competition is more fierce. Thrive can help you.
Thrive Internet Marketing Agency is a leading Green Bay social media company that helps businesses grow through engaging social media campaigns. Aside from our Green Bay social media management services, we also offer complete digital marketing services, including search engine optimization (SEO), pay-per-click (PPC) and web design, to help your business grow.

Our Green bay Social Media
Clients Get Results
"The results speak for themselves"
"Thrive goes above and beyond"
But Don't Take
Our Word For It

Marci Wiersma
Broker - About Roatan Real Estate
"They do everything they say...no BS"
"Thrive is a much-needed blessing and exceeded our expectations in every way. They are honest, straightforward, they take care of ALL your needs quickly, they are reliable, you can count on them and most of all, they do everything they say they will do, no BS."

Whitney Wells Lewis
Practice Manager - PARC Urology
"These guys are incredible"
"These guys are incredible. They've helped us to grow our business and now the biggest problem we seem to come across is having too much business - which is the ideal problem to have. We are right where we wanted to be and Thrive made that possible. Thanks guys!"

Chad Montgomery
CEO - Accurate Leak and Line
"Unrivaled customer support"
"Working with the Thrive team has been a most pleasant experience! Their dedication and passion for what they do is exemplified by their unrivaled customer support and attentiveness to the specific needs of our business. We look forward to a long-lasting and prosperous relationship!"
Ready to Grow Your Business With
Green Bay Social Media Services?
Click the button below for a free proposal
Why Choose Thrive As Your Green Bay Social Media Company
Get Unparalleled Growth for Your Business
Today it isn't enough to work with just any digital marketing firm; you want to ensure that you partner with a company that will not only take the time to listen about your business' goals and message but also helps to drive desired results so that your business sees the greatest return on marketing investment. Not all digital marketing agencies get this right. Here are some reasons why we are different:
Meet Your Team
Say Hello to all the Thrivers!
The dynamics between businesses and their consumers have changed with the advent of social media. What used to be a one-way street has turned into a two-way conversation. Users today appreciate it when their favorite brands engage with them through social media. By becoming more accessible to your audience, you open up a communication channel between you and them, establishing brand loyalty in the process.
Take advantage of the new social dynamic with Thrive's Green Bay social media services. We help you create channels of engagement for your audience so they can connect with your brand. We aim to provide value that encourages your audience to convert.
As our social media partner, you can enjoy the following benefits:
Experts in Social Media
Work with Thrive and get access to a team of Green Bay social media experts. We have gained considerable experience and expanded our social media marketing knowledge to give you the incredible results our clients have come to expect from our campaigns. We make sure to put you in the best position to succeed.
Exceptional Track Record
For over 15 years of working in the industry, our Green Bay social media company has built a solid reputation for getting the job done. We have helped businesses of all sizes expand with a robust marketing strategy that generates conversions. Work with one of the best agencies in the industry today and see your profits grow.
Tailored Social Media Solutions
Social media marketing campaigns require a tailored approach to avoid sounding generic. For each campaign that we run, our Green Bay social media management experts take the time to understand your vision and goals. We create social media campaigns that resonate with your audience to build genuine connections.
Social Media Monitoring
As a data-driven Green Bay social media company, we make sure we're always on top of the latest social media trends and stay ahead of the curve. We help you stay relevant and keep up with the ever-changing demands of your audience. We listen to your audience to understand how to reach them and compel them to convert.
Dedicated Account Managers
When you work with Thrive, you work with dedicated account managers in charge of managing your campaigns. You will have regular meetings with the manager to open up a channel to discuss the campaign's specifics. For our Green Bay social media services, we provide you with a manager who keeps you in the loop at all times.
Analytics and Tracking
Thrive is a data-driven social media agency in Green Bay. Data is the foundation of everything we do and is the heart of every campaign. We continuously gather data during our campaigns, and study analytics to further optimize them, putting you in the best position to succeed.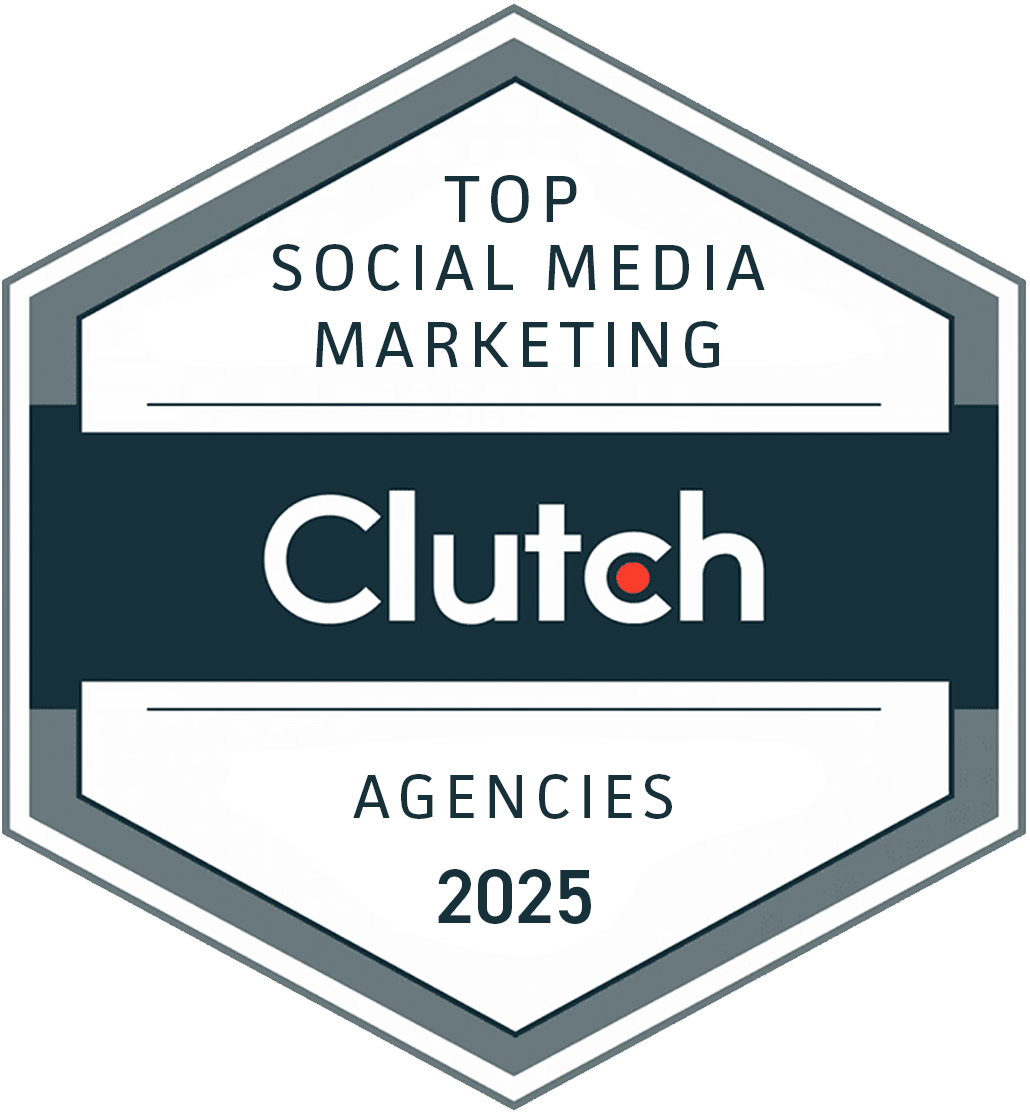 Thrive Named 2023 Top Social Media Agency in Green Bay by Clutch
Clutch, a leading B2B market research and reviews company, named Thrive a 2023 top agency in Green Bay in the following categories:
Digital Marketing Agency
SEO Agency
Social Media Agency
Web Design Agency
Agencies are chosen for this distinction based off of several factors, including overall market presence and, most importantly, client feedback. Thrive has a 5.0 rating on Clutch. Check out the reviews.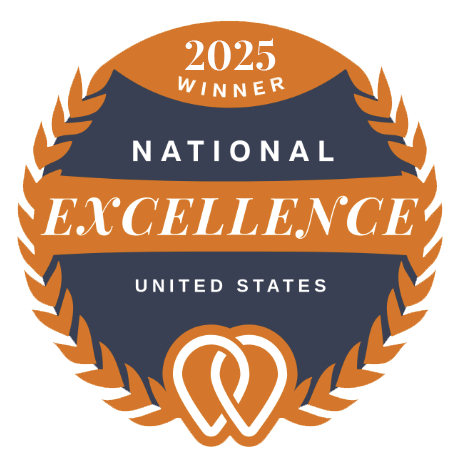 Thrive Named 2023 National Excellence Award Winner in Green Bay by UpCity
UpCity is an online marketplace that helps businesses find B2B service providers they can trust. UpCity's National Excellence Award winners are selected based on the UpCity Recommendability Rating, a proprietary algorithm that measures a provider's credibility, recommendability, and reputation based on digital signals.
"The strength of our marketplace is built on the credibility of truly excellent providers like Thrive Internet Marketing," said Dan Olson, CEO of UpCity. "We are pleased to honor Thrive with a National Excellence Award in Green Bay." 
Thrive has a 5.0 rating on UpCity. Check out the reviews.

Get My FREE Social Media Proposal