FAYETTEVILLE
PPC AGENCY
Grow Your Business With
Powerful Paid Advertising Solutions




Thrive is a pay-per-click (PPC) agency in Fayetteville, North Carolina, implementing profitable PCC strategies to brands and businesses of all sizes. We run optimized and targeted ads to help companies boost their brand identity online and achieve their goals.



Fayetteville might be known for being the home of Fort Bragg, but this charming city offers more than just military attractions like the Airborne and Special Operations Museum and the 82nd Airborne Division War Memorial. Situated along Cape Fear River, Fayetteville is a great place for outdoor entertainment. Families can look forward to a day of fun at ZipQuest Waterfall & Treetop Adventure and Deep Creek ATV Park.
Fayetteville's economy is built on its huge defense industry, with the Department of Defense in Fort Bragg as its top employer. Because of this, the city is open to businesses who can provide products and services that would meet the needs of the city's defense industry. 
Starting a business in Fayetteville can be daunting, but Thrive's Fayetteville PPC agency can help you succeed with successful digital marketing campaigns. Whatever industry or business you are in, Thrive offers custom-made marketing plans that bring exceptional results. 
Learn how Thrive's Fayetteville PPC management services can help your organization acquire new customers and increase your revenue.



Our Fayetteville PPC
Clients Get Results
"The results speak for themselves"
"Thrive goes above and beyond"
But Don't Take
Our Word For It

Marci Wiersma
Broker - About Roatan Real Estate
"They do everything they say...no BS"
"Thrive is a much-needed blessing and exceeded our expectations in every way. They are honest, straightforward, they take care of ALL your needs quickly, they are reliable, you can count on them and most of all, they do everything they say they will do, no BS."

Whitney Wells Lewis
Practice Manager - PARC Urology
"These guys are incredible"
"These guys are incredible. They've helped us to grow our business and now the biggest problem we seem to come across is having too much business - which is the ideal problem to have. We are right where we wanted to be and Thrive made that possible. Thanks guys!"

Chad Montgomery
CEO - Accurate Leak and Line
"Unrivaled customer support"
"Working with the Thrive team has been a most pleasant experience! Their dedication and passion for what they do is exemplified by their unrivaled customer support and attentiveness to the specific needs of our business. We look forward to a long-lasting and prosperous relationship!"
Ready to Grow Your Business With
Fayetteville PPC Services?
Click the button below for a free proposal
Why Choose Thrive As Your Fayetteville PPC Company
We Run Targeted Ads That Attract the Perfect Customer
Today it isn't enough to work with just any digital marketing firm; you want to ensure that you partner with a company that will not only take the time to listen about your business' goals and message but also helps to drive desired results so that your business sees the greatest return on marketing investment. Not all digital marketing agencies get this right. Here are some reasons why we are different:
Meet Your Team
Say Hello to all the Thrivers!
At Thrive, we make sure to test our strategies and implement the one that performs the best. We strive to provide you with the most successful digital marketing campaigns through intensive research and data analysis. Our Fayetteville PPC experts work together with our other marketing teams to ensure maximum effectiveness of our campaigns.
Here's why you should work with us as your Fayetteville PPC Company:
We Value Our Clients
Every client is important to us. No matter our workload, our Fayetteville PPC company spends ample time with every client and answers any questions or concerns they may have. We encourage our clients to contribute their ideas and feel free to make any changes to their projects as they see fit.
We Deliver Results
For the past 16 years, Thrive's Fayetteville PPC company has provided successful digital marketing solutions to hundreds of businesses across the country. Recognized as one of the best in the industry, we are proud of our achievements. We are always looking for better ways to serve our clients and we aim for excellence every time.
We Are Always on Time
Our teams strive to meet every client deadline to ensure the best customer experience. We follow productivity standards to track and collaborate on projects efficiently. We are proud to meet every deadline while delivering quality work.
We Are Honest
We would never resort to misleading prospects and clients for our own gain. Honesty is an important core value to us as an organization, and we practice it seriously. Our clients can rely on us to give honest and accurate information about our services.
We Are Innovative
We are open to new trends because we believe it is essential for our growth. Our marketing experts are always looking out for out-of-the-box methods that can give our clients an edge over their competitors. We're not afraid to take calculated risks and be pioneers of marketing in this fast-changing world.
We Are PPC Experts
Our Fayetteville PPC marketing team is made up of certified advertisers with significant experience in running highly successful campaigns. We make sure that our clients are getting expert guidance in boosting their revenue through PPC marketing with the right people on our team.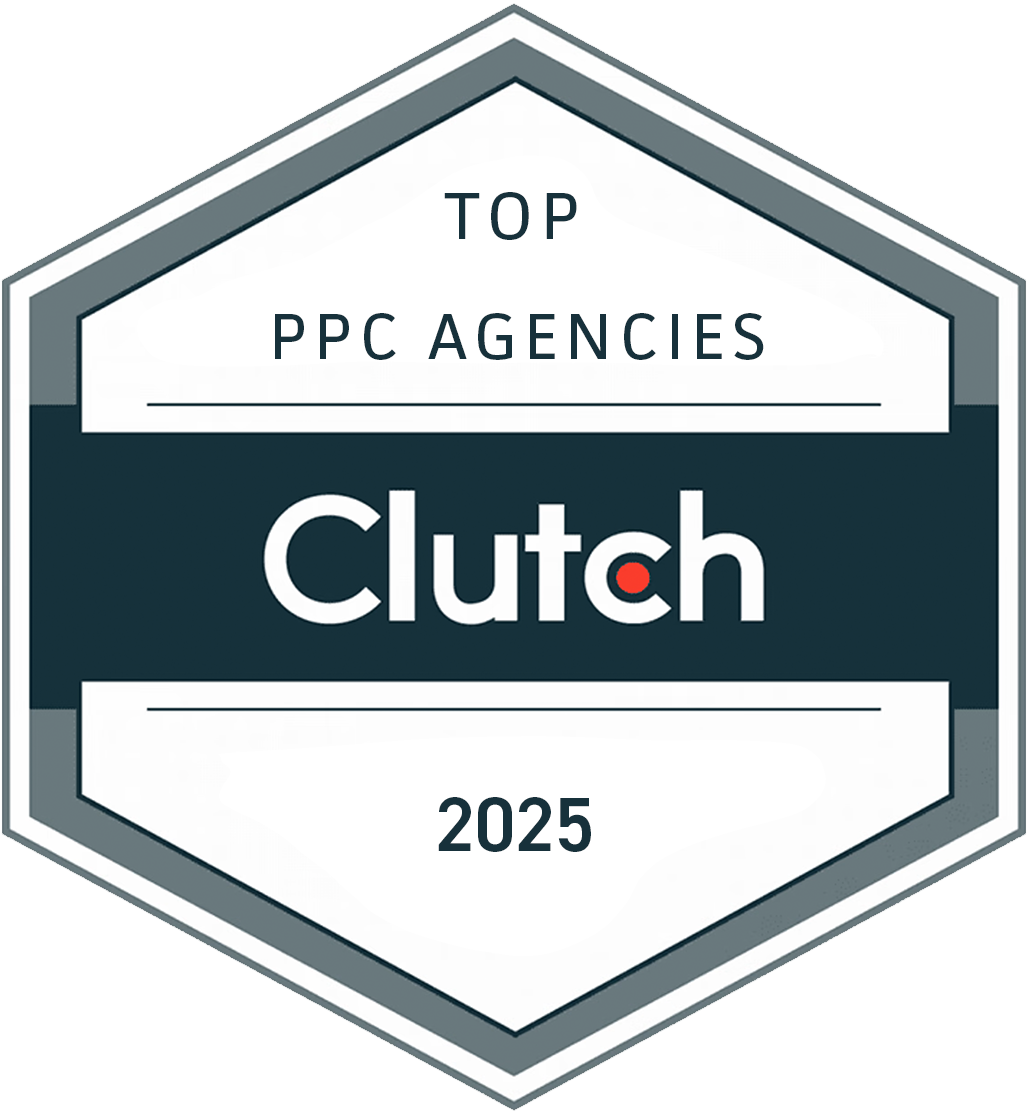 Thrive Named 2023 Top PPC Agency in Fayetteville by Clutch
Clutch, a leading B2B market research and reviews company, named Thrive a 2023 top agency in [City] in the following categories:
Digital Marketing Agency
SEO Agency
PPC Agency
Social Media Agency
Agencies are chosen for this distinction based off of several factors, including overall market presence and, most importantly, client feedback. Thrive has a 5.0 rating on Clutch. Check out the reviews.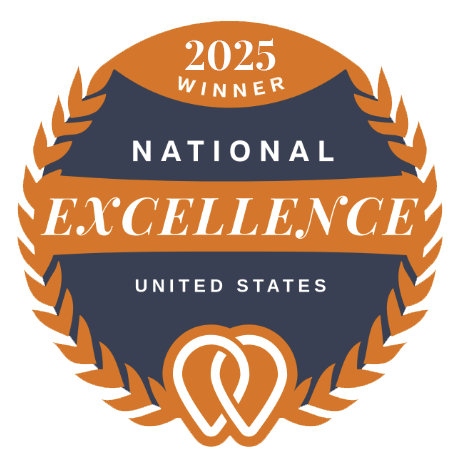 Thrive Named 2023 National Excellence Award Winner in Fayetteville by UpCity
UpCity is an online marketplace that helps businesses find B2B service providers they can trust. UpCity's National Excellence Award winners are selected based on the UpCity Recommendability Rating, a proprietary algorithm that measures a provider's credibility, recommendability, and reputation based on digital signals.
"The strength of our marketplace is built on the credibility of truly excellent providers like Thrive Internet Marketing," said Dan Olson, CEO of UpCity. "We are pleased to honor Thrive with a National Excellence Award in Fayetteville." 
Thrive has a 5.0 rating on UpCity. Check out the reviews.