Multiple-Location Orthopedic Practice Group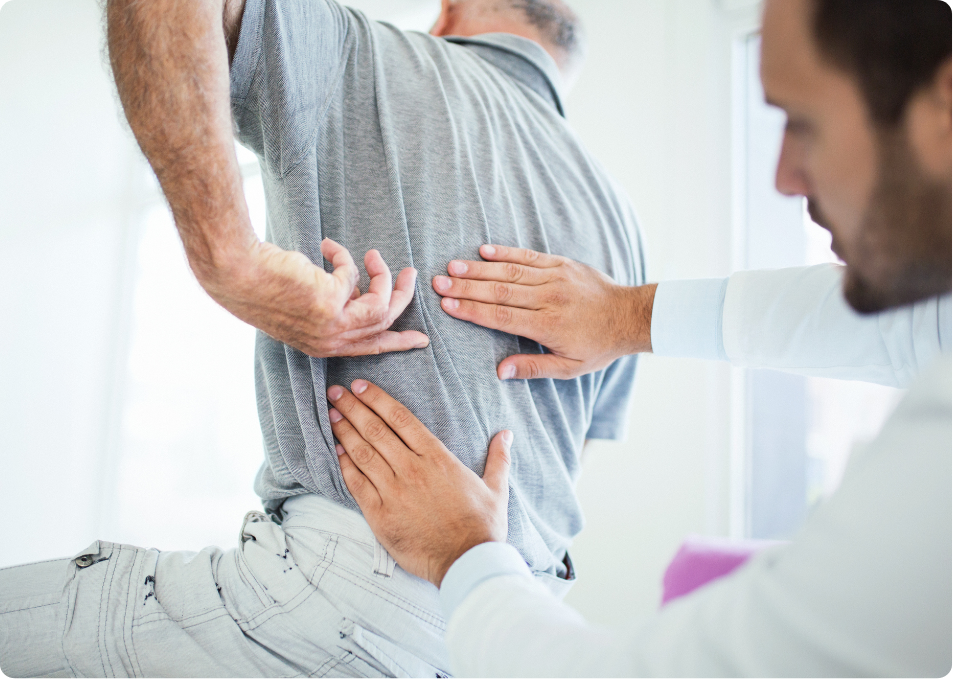 The Results
+
393
New Positive Reviews
Project Overview
Thrive's robust lead generation strategy and paid search marketing campaign has helped the client drive phone calls and appointment bookings from high-intent searchers.
Our SEO campaign has generated the following results in 12 months:
Average CPC: +9%
Impressions: +14%
Conversions: +18%
Organic (SEO) Traffic: +69.81%
Conversion Rate: +4%
New Users: +61.43%
Clicks: +13%
Returning Users: +34.19%
Overall, Thrive's on-page optimization has produced the highest site traffic. It increased the number of sessions by 69.81 percent and boosted the number of new users by 83.57 percent.
Meanwhile, direct traffic has increased the site visits by 47.74 percent, with 55.82 percent new users. Referral traffic, on the other hand, has driven an 84.54 percent increase in the number of sessions, with 90.74 percent new visitors. The results further indicate a good 100 percent of users who scrolled the site down the page and booked an appointment through the Contact Us page.
Since the PPC campaign launch, the orthopedic practice group has also amassed nearly 11,300 clicks, 2,326 conversions and 3,829 phone calls from the Google Ads channel.
This multiple-location orthopedic practice group is home to the leading orthopedic specialists in the region. It offers a variety of orthopedic treatments, including pediatric orthopedics, joint replacement, sports medicine and physical therapy. The company serves multiple locations in the Southern United States.
The client reached out to Thrive Internet Marketing Agency to increase lead generation through organic search and pay-per-click advertising. After 12 months into the SEO and PPC strategy, Thrive has helped the company achieve a historical 20 percent conversion rate since the campaign's inception.
Executing The Strategy
THE CHALLENGE
With an in-house marketing committee and an external marketing advisor running the company's SEO campaign, the orthopedic practice group was left behind while the competition had started moving in. The client's only means of advertising before partnering with Thrive was through paid banner advertising with the local newspaper.
In this cut-throat digital landscape, traditional marketing is not enough to drive new patients every day. Recognizing the need to bolster its online marketing efforts, the client partnered with Thrive.
The initial goals were to increase the client's organic search results, boost its conversion rate from 30 to 75 patients per month and improve its Google reviews from a 3.2 average star rating.
THE SOLUTION
Thrive's SEO audit revealed there was plenty of opportunity for paid search and on-site improvements. Our primary focus was to scale up the client's on-site technical SEO, local citation management, domain linking, content development, review acquisition and link building strategies.
By integrating the client's core goals with the prospective audience's highest interests, we have created a solid online marketing strategy that covers:
Evaluating the client's current keyword ranking for targeted terms
Obtaining on-topic quality links from niche directories and sites
Guest posting and blog commenting
Local competitor research and link analysis
Content syndication
Analyzing backlink health
On-going PPC optimization
Thrive's content development strategy is a critical part of its SEO and paid search campaigns. We focused on ranking for location-based keywords, including "joint treatment" and "back pain" and other related services.
We have also built a Google Ads pay-per-click marketing campaign that targeted high-intent searches for the client's orthopedic services. These include "orthopedic procedures," "pediatric orthopedic," "joint replacement," "orthopedic surgeon" and "spinal work."
In order to ensure the client's business strategy is on track, Thrive's SEO specialists have set key performance indicators (KPIs), including contact form submissions, organic search traffic and phone calls.
Back To Case Studies