BALTIMORE
SOCIAL MEDIA AGENCY
Optimize Your Social Media Presence
And Increase Your Lead Generation



Thrive Internet Marketing Agency is a Baltimore social media agency. We develop strategies to optimize your social media presence to actively contribute to your business growth. 



Anyone who has visited Baltimore would understand why it's called "Charm City." It has the right balance of historic charm and modern elements that contributes to the appeal it's known for. Baltimore's most popular tourist area is the Inner Harbor, a seaport area where you'll find over 10 arts and culture spots nearby.
People also come to Baltimore to see pieces of history like the Edgar Allan Poe House and Museum and the Lexington Market, the oldest operating public market. Plans are underway for a renovation of part of Lexington Market, but the developers are committed to preserving its value to Baltimore's citizens.
There has been a recent upsurge in luxury apartment developments in Baltimore, another indicator of the modernization of the city. These luxurious developments certainly encourage economic activity in the property market. What's more, the local government has eased the developers' tax burden by exempting them from property taxes for the first two years.
It's easy to see that Baltimore is quickly becoming a hub of business activity and a growing local economy. Business in Baltimore is flourishing, making for an ever-competitive marketplace no matter your industry. But Thrive is here to help your business ride this wave and retain a competitive edge!
Thrive social media agency in Baltimore is an award-winning company specializing in brand awareness and community management for businesses of all sizes. We create high-impact Baltimore social media marketing campaigns tailored to your business needs.
We optimize your social platforms through our comprehensive Baltimore social media services to help your business improve conversions.

Our Baltimore Social Media
Clients Get Results
"The results speak for themselves"
"Thrive goes above and beyond"
But Don't Take
Our Word For It

Marci Wiersma
Broker - About Roatan Real Estate
"They do everything they say...no BS"
"Thrive is a much-needed blessing and exceeded our expectations in every way. They are honest, straightforward, they take care of ALL your needs quickly, they are reliable, you can count on them and most of all, they do everything they say they will do, no BS."

Whitney Wells Lewis
Practice Manager - PARC Urology
"These guys are incredible"
"These guys are incredible. They've helped us to grow our business and now the biggest problem we seem to come across is having too much business - which is the ideal problem to have. We are right where we wanted to be and Thrive made that possible. Thanks guys!"

Chad Montgomery
CEO - Accurate Leak and Line
"Unrivaled customer support"
"Working with the Thrive team has been a most pleasant experience! Their dedication and passion for what they do is exemplified by their unrivaled customer support and attentiveness to the specific needs of our business. We look forward to a long-lasting and prosperous relationship!"
Ready to Grow Your Business With
Baltimore Social Media Services?
Click the button below for a free proposal
Why Choose Thrive As Your Baltimore Social Media Company
Proven Social Media Strategies to Position Your Business Ahead of the Competition
Today it isn't enough to work with just any digital marketing firm; you want to ensure that you partner with a company that will not only take the time to listen about your business' goals and message but also helps to drive desired results so that your business sees the greatest return on marketing investment. Not all digital marketing agencies get this right. Here are some reasons why we are different:
Meet Your Team
Say Hello to all the Thrivers!
It's often a challenge for businesses to connect with their target audience simply because the way they communicate does not align with the way their potential customers receive it. Social media presents a massive opportunity to personify your brand and develop an actual connection with your target audience.
Our Baltimore social media experts analyze everything about your brand to create a social media communication strategy that makes you more relatable. Our Baltimore social media management team knows how to make this happen for your business on an ongoing basis.
Thrive is a Baltimore social media company that boosts your marketing funnel performance through optimized social media marketing campaigns that convert.
Here are some more reasons you should partner with Thrive's social media agency in Baltimore:
Customer Focus
We prioritize customer satisfaction in everything that we do. Our Baltimore social media management team works with you to implement a social media strategy aligned with your goals. The clients we've worked with since 2005 stay with us because we're committed to your success.
Always Up-to-date
Our social media agency in Baltimore cultivates a healthy learning and growth culture. Your business can expect the highest level of knowledge from our Baltimore social media experts. We remain up-to-date on all the latest industry news and developments to guarantee you top quality service.
Honesty and Integrity
We guarantee that Thrive produces original content. Our Baltimore social media company makes it a priority to deliver content that is accurate and aligned with your brand. One of our most significant shared values is never to overpromise and underdeliver.
Analytics and Tracking
We pride ourselves on our ability to measure the success of our Baltimore social media marketing campaigns. We have years of experience in top-notch analytics and tracking methods. With Thrive, you see which exact solutions and channels contribute to your growth.
Accurate Reports
When we say we deliver results, we make sure to back it up. Our Baltimore social media management team creates regular reports tailored to your business goals. We make your data available to you anytime through Thrive's online portal.
Dedicated Specialists
Thrive is committed to delivering all our Baltimore social media services on agreed timelines. We dedicate a social media specialist to ensure all your social media campaigns are on track. Opportunities in social media can present themselves at any time, and we make sure we're always ready to serve you.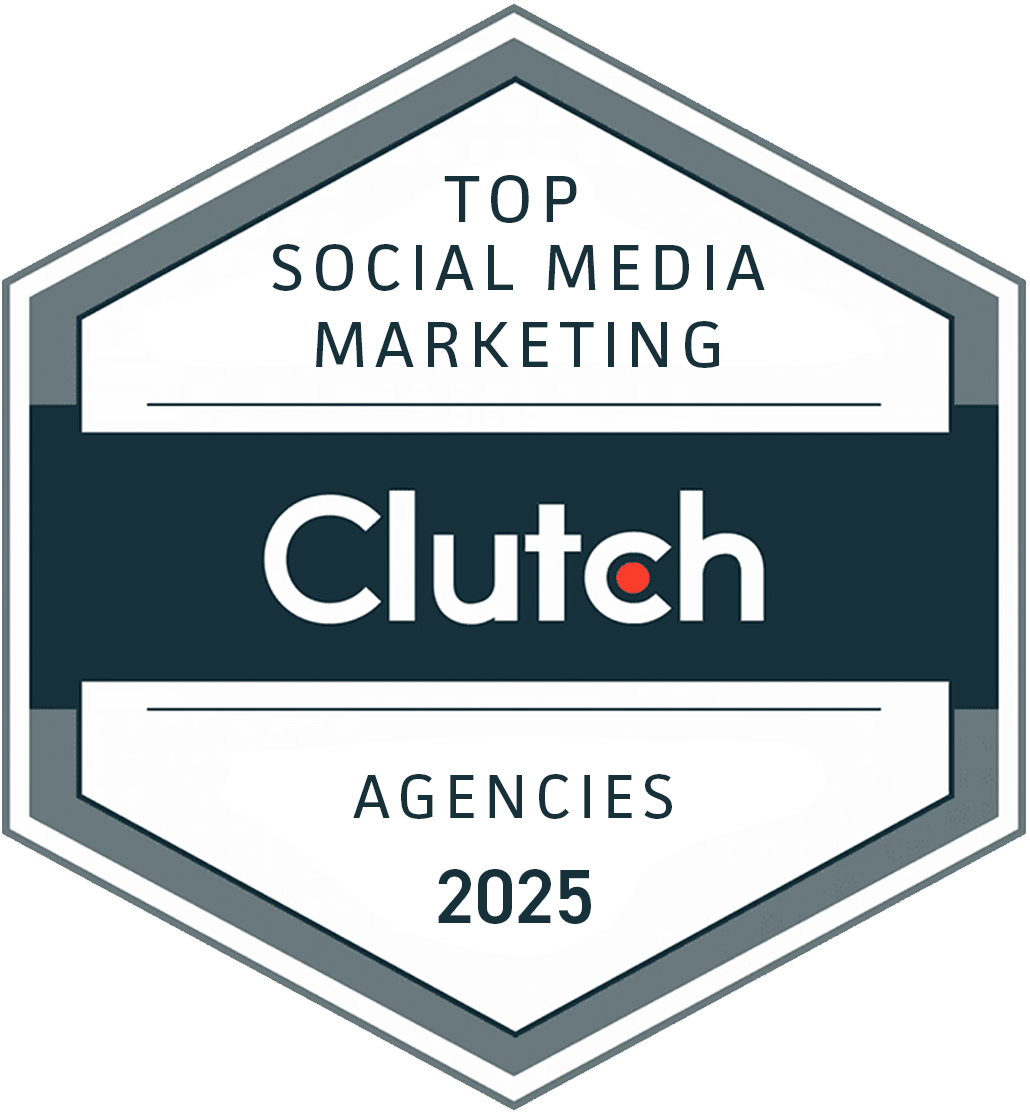 Thrive Named 2023 Top Social Media Agency in Baltimore by Clutch
Clutch, a leading B2B market research and reviews company, named Thrive a 2023 top agency in Baltimore in the following categories:
Digital Marketing Agency
SEO Agency
PPC Agency
Social Media Agency
Web Design Agency
Agencies are chosen for this distinction based off of several factors, including overall market presence and, most importantly, client feedback. Thrive has a 5.0 rating on Clutch. Check out the reviews.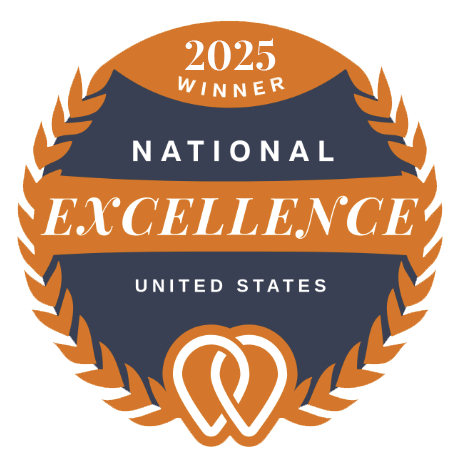 Thrive Named 2023 National Excellence Award Winner in Baltimore by UpCity
UpCity is an online marketplace that helps businesses find B2B service providers they can trust. UpCity's National Excellence Award winners are selected based on the UpCity Recommendability Rating, a proprietary algorithm that measures a provider's credibility, recommendability, and reputation based on digital signals.
"The strength of our marketplace is built on the credibility of truly excellent providers like Thrive Internet Marketing," said Dan Olson, CEO of UpCity. "We are pleased to honor Thrive with a National Excellence Award in Baltimore." 
Thrive has a 5.0 rating on UpCity. Check out the reviews.

Get My FREE Social Media Proposal