BAKERSFIELD
SOCIAL MEDIA AGENCY
Unlock Opportunities for
Massive Reach and Engagement



Thrive Internet Marketing Agency is a growth-driven Bakersfield social media company dedicated to helping businesses like yours develop a robust online presence through social media. 



We utilize all available channels, implementing results-oriented strategies that generate results.
Bakersfield is a city in southern California and is the ninth-largest city in the state, right between Oakland and Anaheim. It is known primarily for popularizing a subgenre of country music known as the Bakersfield Sound, earning the city the nickname "The Country Music Capital of California."
Each year, Bakersfield hosts a slew of events that draw in millions of visitors. Some of its most popular events include the drag racing event known as March Meet, the Kern County Basque Festival, the Kern County Fair as well as a variety of horse and breeding shows year-round.
Bakersfield is one of the most productive cities in the world not just in agriculture but also in oil production. Grimmway Farms, the largest carrot-producing farm in the world, is proud to call Bakersfield home. Meanwhile, you can also find the Midway-Sunset oil field in Bakersfield, just outside the city. 
The local economy of Bakersfield is thriving thanks to the support of its local government and the hardwork and dedication of its people. Building your business in Bakersfield promises to be a good decision, provided that you choose a reliable partner as you face stiff competition.
Thrive is a full-service Bakersfield social media company that helps you navigate the vast competitive landscape in Bakersfield through our holistic marketing solutions. We implement innovative strategies that help you achieve long-term growth.

Our Bakersfield Social Media
Clients Get Results
"The results speak for themselves"
"Thrive goes above and beyond"
But Don't Take
Our Word For It

Marci Wiersma
Broker - About Roatan Real Estate
"They do everything they say...no BS"
"Thrive is a much-needed blessing and exceeded our expectations in every way. They are honest, straightforward, they take care of ALL your needs quickly, they are reliable, you can count on them and most of all, they do everything they say they will do, no BS."

Whitney Wells Lewis
Practice Manager - PARC Urology
"These guys are incredible"
"These guys are incredible. They've helped us to grow our business and now the biggest problem we seem to come across is having too much business - which is the ideal problem to have. We are right where we wanted to be and Thrive made that possible. Thanks guys!"

Chad Montgomery
CEO - Accurate Leak and Line
"Unrivaled customer support"
"Working with the Thrive team has been a most pleasant experience! Their dedication and passion for what they do is exemplified by their unrivaled customer support and attentiveness to the specific needs of our business. We look forward to a long-lasting and prosperous relationship!"
Ready to Grow Your Business With
Bakersfield Social Media Services?
Click the button below for a free proposal
Why Choose Thrive As Your Bakersfield Social Media Company
Focus Your Marketing Efforts and Build an Attractive Brand
Today it isn't enough to work with just any digital marketing firm; you want to ensure that you partner with a company that will not only take the time to listen about your business' goals and message but also helps to drive desired results so that your business sees the greatest return on marketing investment. Not all digital marketing agencies get this right. Here are some reasons why we are different:
Meet Your Team
Say Hello to all the Thrivers!
Social media opens up numerous channels where you can promote your business directly to your followers. One of the most significant advantages of social media marketing is that you can gain access to qualified leads as you continue to nurture your connections. Building up your relationships further allows you to instill loyalty in your followers, creating brand ambassadors that can promote your brand through word-of-mouth marketing. This will enable you to make full use of your marketing budget while also maximizing your returns. 
Work with Thrive and enjoy the following perks:
Results-Driven Marketing
Thrive's Bakersfield social media experts take the time to develop the best action plan to generate the best results for your business. Through every step of the process, we carefully analyze the preliminary results of each campaign so we can create the next best course of action based on those results. That way, we ensure that you get the best possible results, giving you maximum returns. 
Superior Customer Service
Thrive is highly dedicated to providing a level of service that is difficult to match. Our unique approach to our Bakersfield social media services has allowed us to cater to the needs of our clients in the best way possible. As your partner in mutual growth, trust our Bakersfield social media experts to put your needs above our won and get you the results you deserve.
Cross-Channel Solutions
Our Bakersfield social media services aren't just limited to one channel. As a top-tier Bakersfield social media company, we can help you create high-performing marketing strategies across every social channel to help you achieve holistic growth. Expand your reach and attract followers from different social platforms through our cross-channel marketing approach. 
Client-Centric Approach
 The key to making a successful campaign is to understand how to interact with your audience to ensure that the relationships you build can transition into a beneficial business relationship. Our Bakersfield social media management agency takes the time to understand your audience to help you build relationships and nurture that relationship to generate conversions.
Strategic Implementation
Marketing your business without a strategy is like navigating unfamiliar terrain without a map. You can wander around aimlessly, not knowing where to go while slowly depleting your resources. That's why our Bakersfield social media company makes sure that we form the right strategy before beginning your campaigns that will act as our roadmap to success.
Comprehensive Review
At the end of each campaign, we perform a comprehensive review of the strategies implemented and actions taken, all in the name of continuous optimization. The results of each review go a long way towards improving further iterations of your marketing strategy. That way, we can implement better processes that yield the best results.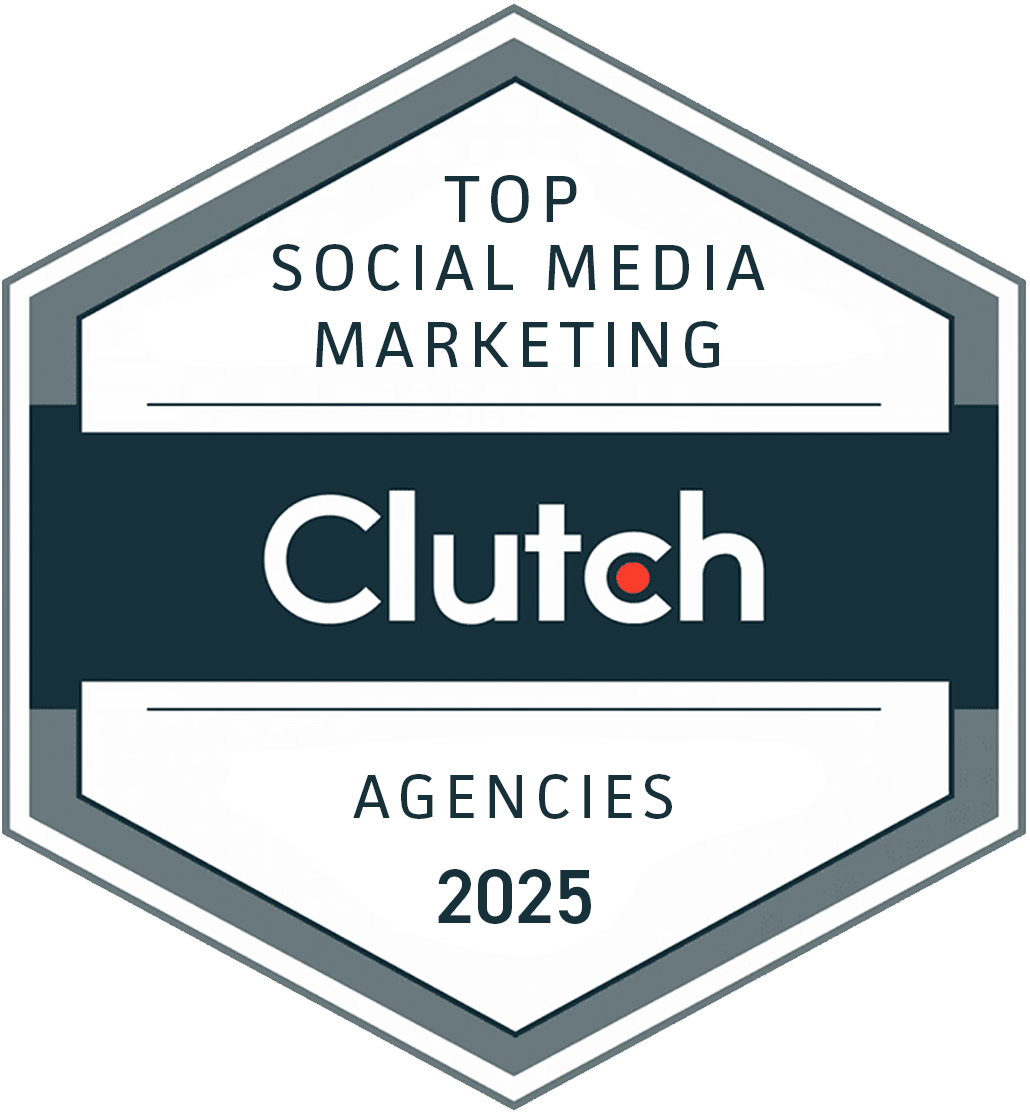 Thrive Named 2023 Top Social Media Agency in Bakersfield by Clutch
Clutch, a leading B2B market research and reviews company, named Thrive a 2023 top agency in Bakersfield in the following categories:
Digital Marketing Agency
SEO Agency
PPC Agency
Social Media Agency
Web Design Agency
Agencies are chosen for this distinction based off of several factors, including overall market presence and, most importantly, client feedback. Thrive has a 5.0 rating on Clutch. Check out the reviews.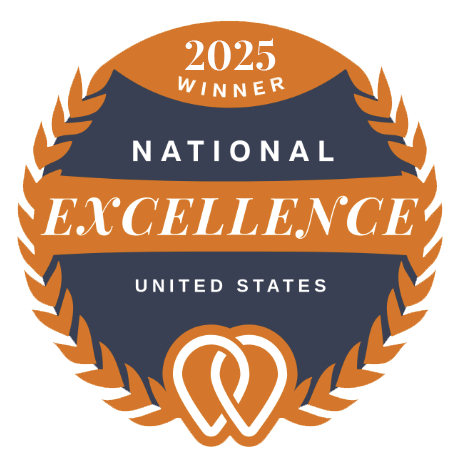 Thrive Named 2023 National Excellence Award Winner in Bakersfield by UpCity
UpCity is an online marketplace that helps businesses find B2B service providers they can trust. UpCity's National Excellence Award winners are selected based on the UpCity Recommendability Rating, a proprietary algorithm that measures a provider's credibility, recommendability, and reputation based on digital signals.
"The strength of our marketplace is built on the credibility of truly excellent providers like Thrive Internet Marketing," said Dan Olson, CEO of UpCity. "We are pleased to honor Thrive with a National Excellence Award in Bakersfield." 
Thrive has a 5.0 rating on UpCity. Check out the reviews.

Get My FREE Social Media Proposal