ANAHEIM
SOCIAL MEDIA AGENCY
Value-Driven Solutions on the
World's Most Powerful Online Channels



Thrive is an Anaheim social media company that dishes out sustainable marketing campaigns to brands and businesses from different backgrounds.



We have assisted clients across the country in establishing their multi-channel presence and boosting their profitability. 
Anaheim is a former wine colony that transformed into a theme park destination. Disneyland pulls in plenty of people, tourists and locals alike, and it's seen as a major influence in the surrounding areas. But just as the city is minutes away from the happiest place on Earth, it sits in equally close proximity to blissful beaches.
Anaheim's image goes beyond being an entertainment hotspot. Its younger residents are drawn to this address as it makes for an ideal base – close to the bustle of Los Angeles while far away enough to live a more relaxed lifestyle.
For business owners and entrepreneurs, you don't have to go far to find plenty of opportunities to expand in the city's various industries. Anaheim's booming commercial activities assure there's space for all. You just need to get your message across and tap into audience pain points. If achieving this goal remains an unfulfilled desire or unanswered challenge for your company, Thrive is here to guide you toward growth.
Through an array of the most in-demand Anaheim social media services, Thrive offers digital marketing solutions that harness the power of trends and hype effectively to deliver tangible results. Our team helps strengthen clients' brand reputation while ramping up their conversions, sales and profits.
Make Thrive your Anaheim social media company and let us put you in front of your target audience using the right combination of platforms.

Our Anaheim Social Media
Clients Get Results
"The results speak for themselves"
"Thrive goes above and beyond"
But Don't Take
Our Word For It

Marci Wiersma
Broker - About Roatan Real Estate
"They do everything they say...no BS"
"Thrive is a much-needed blessing and exceeded our expectations in every way. They are honest, straightforward, they take care of ALL your needs quickly, they are reliable, you can count on them and most of all, they do everything they say they will do, no BS."

Whitney Wells Lewis
Practice Manager - PARC Urology
"These guys are incredible"
"These guys are incredible. They've helped us to grow our business and now the biggest problem we seem to come across is having too much business - which is the ideal problem to have. We are right where we wanted to be and Thrive made that possible. Thanks guys!"

Chad Montgomery
CEO - Accurate Leak and Line
"Unrivaled customer support"
"Working with the Thrive team has been a most pleasant experience! Their dedication and passion for what they do is exemplified by their unrivaled customer support and attentiveness to the specific needs of our business. We look forward to a long-lasting and prosperous relationship!"
Ready to Grow Your Business With
Anaheim Social Media Services?
Click the button below for a free proposal
Why Choose Thrive As Your Anaheim Social Media Company
We Build Strong Connections To Boost Your Brand's Social Presence
Today it isn't enough to work with just any digital marketing firm; you want to ensure that you partner with a company that will not only take the time to listen about your business' goals and message but also helps to drive desired results so that your business sees the greatest return on marketing investment. Not all digital marketing agencies get this right. Here are some reasons why we are different:
Meet Your Team
Say Hello to all the Thrivers!
Since 2005, Thrive has successfully taken many kinds of businesses to the next level of their online marketing efforts. Our social media agency in Anaheim stays true to this commitment, shaping our services according to the latest trends and proven methods.

Our Anaheim social media management solutions can be integrated into an overarching marketing strategy that covers search engine optimization (SEO), PPC, content marketing and even web design.
Working with us is a unique experience in itself. Here are some reasons we are different from other social media companies in Anaheim:
Strong Core Values
We at Thrive live up to the "relationships and results" focus of our founder. Our Anaheim social media services are designed to prioritize the needs and preferences of our clients. As our clients have said in their feedback, we make sure you won't feel like you're competing with others for attention and not getting your money's worth.
Continuous Growth
No organization wants to be stagnant, but those with conviction are compelled to take action. That's exactly how our Anaheim social media management team operates at Thrive. We sharpen our skills and improve our services through continuous training and learning.
Data-Driven Strategy
A robust online presence requires consistent tracking and monitoring of performance and the factors that affect it. Our Anaheim social media marketing team relies on data to develop and fine-tune campaigns. We also leverage it to determine the most viable platforms for your business.
Cost-Effective Solutions
Spend your budget on a service with proven results. Our Anaheim social media experts work hard and smart to craft a strategy that aligns not only with your goals but also with your financial means. This commitment allows us to tap into the most efficient approach to help you succeed in your online marketing efforts.
White Hat Techniques
At Thrive, we have a relentless desire to pursue honest and ethical ways to win. This is why you won't hear us suggesting methods that can get you penalized by Google. Our Anaheim social media marketing team sees to it that your reputation won't be compromised by the tactics we deploy for your campaign.
Transparent Reporting
As your Anaheim social media management team, we make it a priority to provide you with progress reports. The data and analysis we share include wins and areas for improvement. You can also view your real-time data by visiting your dedicated dashboard on our online client portal.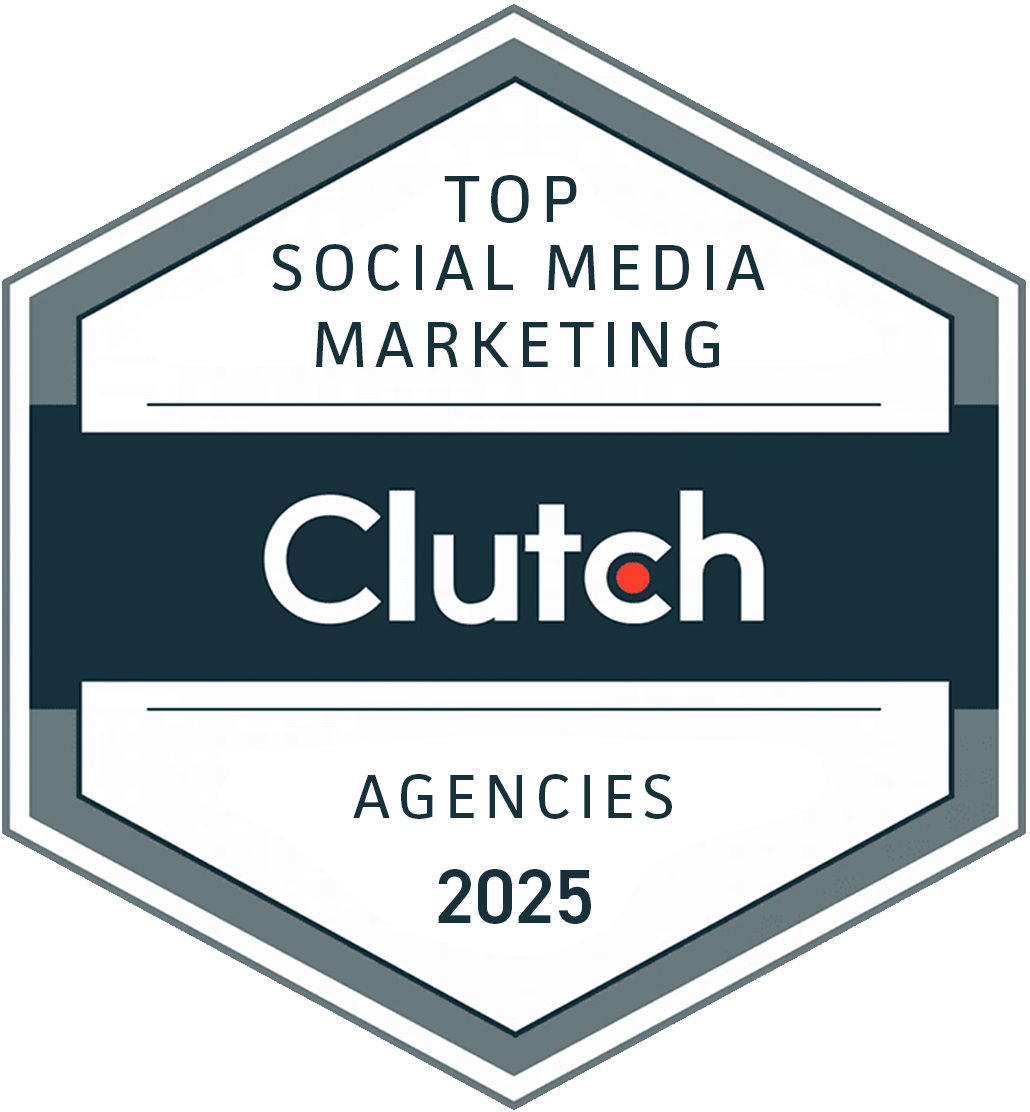 Thrive Named 2023 Top Social Media Agency in Anaheim by Clutch
Clutch, a leading B2B market research and reviews company, named Thrive a 2023 top agency in Anaheim in the following categories:
Digital Marketing Agency
SEO Agency
PPC Agency
Social Media Agency
Agencies are chosen for this distinction based off of several factors, including overall market presence and, most importantly, client feedback. Thrive has a 5.0 rating on Clutch. Check out the reviews.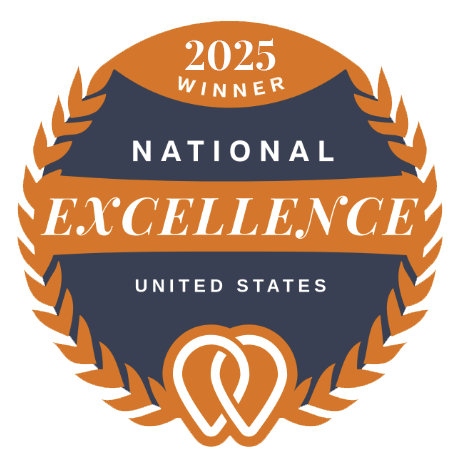 Thrive Named 2023 National Excellence Award Winner in Anaheim by UpCity
UpCity is an online marketplace that helps businesses find B2B service providers they can trust. UpCity's National Excellence Award winners are selected based on the UpCity Recommendability Rating, a proprietary algorithm that measures a provider's credibility, recommendability, and reputation based on digital signals.
"The strength of our marketplace is built on the credibility of truly excellent providers like Thrive Internet Marketing," said Dan Olson, CEO of UpCity. "We are pleased to honor Thrive with a National Excellence Award in Anaheim." 
Thrive has a 5.0 rating on UpCity. Check out the reviews.

Get My FREE Social Media Proposal