ABERDEEN
PPC AGENCY
Create Strategic Ads
That Attract Your Target Audience




Thrive Internet Marketing is a PPC agency Aberdeen businesses can partner with to elevate Google Ads advertising campaigns, driving qualified leads and increasing conversion rates.



Aberdeen is a cosmopolitan city with people working or studying from different parts of the world. It consists of two old towns, one of which is Old Aberdeen, where the 15th-century St. Machar's Cathedral is located. Footdee, meanwhile, is a fishing quarter with tiny cottages.
From fishing and shipbuilding to textile and paper milling, Aberdeen's economy turned in the 70s when it shifted to oil, electronics and renewable energy. Businesses in the service and hospitality sectors are also thriving.
For businesses to be competitive, companies need to have an SEO-friendly website and content to drive organic traffic. But getting leads from search engines is a complicated process that can take years. For quick results, businesses can turn to our Aberdeen PPC management team.
Paid advertising can generate quick results. Thrive Aberdeen PPC Agency has the personnel, tools, knowledge and expertise to run successful campaigns to help increase your leads and revenues.

Our Aberdeen PPC
Clients Get Results
"The results speak for themselves"
"Thrive goes above and beyond"
But Don't Take
Our Word For It

Marci Wiersma
Broker - About Roatan Real Estate
"They do everything they say...no BS"
"Thrive is a much-needed blessing and exceeded our expectations in every way. They are honest, straightforward, they take care of ALL your needs quickly, they are reliable, you can count on them and most of all, they do everything they say they will do, no BS."

Whitney Wells Lewis
Practice Manager - PARC Urology
"These guys are incredible"
"These guys are incredible. They've helped us to grow our business and now the biggest problem we seem to come across is having too much business - which is the ideal problem to have. We are right where we wanted to be and Thrive made that possible. Thanks guys!"

Chad Montgomery
CEO - Accurate Leak and Line
"Unrivaled customer support"
"Working with the Thrive team has been a most pleasant experience! Their dedication and passion for what they do is exemplified by their unrivaled customer support and attentiveness to the specific needs of our business. We look forward to a long-lasting and prosperous relationship!"
Ready to Grow Your Business With
Aberdeen PPC Services?
Click the button below for a free proposal
A Full Range of Digital Marketing Services To Grow Your Business
KEYWORD RESEARCH
Thrive PPC Marketing Agency Aberdeen SEO specialists use advanced tools to research the best keywords to capture your target customer segments. Our approach is to use the best search terms depending on intent - paid advertising, landing page, blog and others - to ensure that you will achieve your desired results.
LANDING PAGE CONVERSION
Paid advertising on search engines or social media can generate massive traffic. But it will take only a few seconds for potential customers to decide if they want to do business with you or not, so your landing pages need to catch their attention. Thrive Aberdeen PPC company has a team of expert content writers who can create compelling copy to increase conversions, letting you generate higher revenue.
Hiring an in-house SEO specialist is costly and does not include the expensive tools necessary to run professional ad campaigns. This is why many business owners lose customers to the competition. Let our Aberdeen PPC management team take care of your paid advertising strategies to stay profitable.
PAID ADVERTISING
Competing for organic traffic is a long process that can take several months or years before bearing significant results. As a business cannot wait, the best option is to let Thrive PPC Agency Aberdeen capture potential customers through paid advertising such as PPC. It can be a standalone strategy, or we can integrate it with other digital marketing services for better results.
ADS A/B SPLIT TESTING
Not doing split testing is one of the biggest mistakes in PPC advertising. Our PPC Management Aberdeen team not only has cutting-edge tools to measure KPIs but also the expertise to analyze data and tweak campaigns to produce the best returns for you.
Starting an online business is easy, thanks to eCommerce platforms, but the competition is incredibly stiff. Amazon, for instance, has almost 10 million vendors worldwide. But with the help of Thrive PPC Marketing Agency Aberdeen, your products will get more exposure through targeted paid marketing high-ROI campaigns.
Considering that many consumers are active on social media, it makes sense to run paid campaigns on Facebook, Instagram, Twitter, TikTok and LinkedIn - whichever your target customers use. Thrive PPC agency in Aberdeen experts can help amplify your brand messaging in these channels to enhance your brand image or generate more leads.
GOOGLE/BING ADS MANAGEMENT
Our SEO and PPC specialists are not only experts at all Google optimization techniques. We are also well-versed with Bing, the world's second-largest search engine, often neglected by many in the SEO field. So let our Aberdeen PPC management experts implement tailored ad campaigns to get the most of both worlds.
Thrive PPC Agency Aberdeen can help you by implementing an ad campaign to reach customers in your community. Nextdoor advertising allows you to become a neighborhood sponsor of local deals to raise brand awareness.
Why Choose Thrive As Your Aberdeen PPC Company
World-Class Services for Our Key Partners

Today it isn't enough to work with just any digital marketing firm; you want to ensure that you partner with a company that will not only take the time to listen about your business' goals and message but also helps to drive desired results so that your business sees the greatest return on marketing investment. Not all digital marketing agencies get this right. Here are some reasons why we are different:
Meet Your Team
Say Hello to all the Thrivers!
Not all PPC campaigns are successful. Even with the best intentions, one missing element is enough to hinder its success. Thrive PPC agency in Aberdeen understands all the necessary nuances and has teams of specialists working together to deliver the highest ROI.
PPC is the quickest way to generate traffic to your landing page. As an option, we can also integrate other digital marketing strategies to boost your revenue further.
Here are more reasons to let Thrive's PPC management Aberdeen experts run your search engine marketing campaigns.
Long-Term Relationships
Thrive PPC Marketing Agency Aberdeen is committed to building a long-term relationship. In delivering the desired results - increased traffic, leads and conversion rates - we also want to promote a harmonious workflow. Our goal is to help you grow your business while adhering to the highest standards of professionalism.
PPC Experts
Paid advertising campaigns are a very specialized field. Hence, we allow only our experts to work on PPC and other search engine marketing activities. Our entire Aberdeen PPC management and specialists have many years of experience and use the most advanced tools to identify the right keywords and strategies that best target your potential customers.
Transparency and Honesty
Thrive PPC Agency Aberdeen has been in business for a long time and is highly regarded as one of the top digital marketing agencies in the world. We achieved this by being honest with our partners. Our team keeps you updated on all transactions, including detailed progress reports. In addition, our communication lines are open to you, our valued partners.
Tailored Campaigns
Our PPC management Aberdeen team has accumulated vast experience working with small businesses and large institutions for nearly two decades. Besides adapting to the latest trends in PPC channels, our strategies are specifically designed for individual client needs. Such a high degree of focus lets us deliver the best results for you.
Non-Stop Innovation
The digital market is evolving at lightning speed. Therefore, Thrive PPC marketing agency Aberdeen ensures the entire team is current on the latest trends and innovations through continuous education and training. As a result, we can help you gain a competitive edge using our cutting-edge strategies.
Full Range of Services
Our PPC marketing agency Aberdeen team aims to provide holistic growth using comprehensive digital marketing services. Besides search engine marketing, we can run Amazon, Shopify, Target and Walmart marketing campaigns.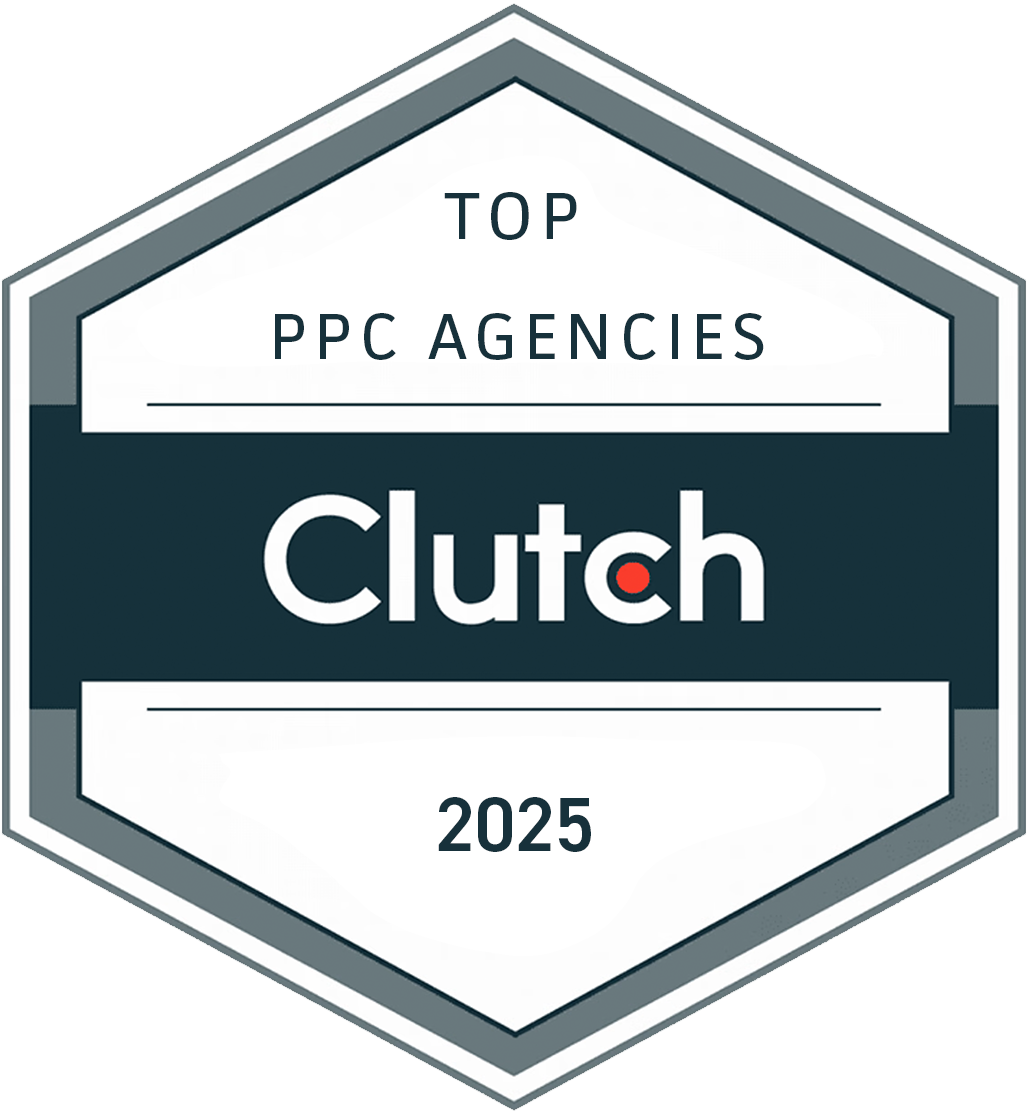 Thrive Named 2023 Top PPC Agency in Aberdeen by Clutch
Clutch, a leading B2B market research and reviews company, named Thrive a 2023 top agency in Aberdeen in the following categories:
Digital Marketing Agency

SEO Agency

PPC Agency

Social Media Agency
Agencies are chosen for this distinction based off of several factors, including overall market presence and, most importantly, client feedback. Thrive has a 5.0 rating on Clutch. Check out the reviews.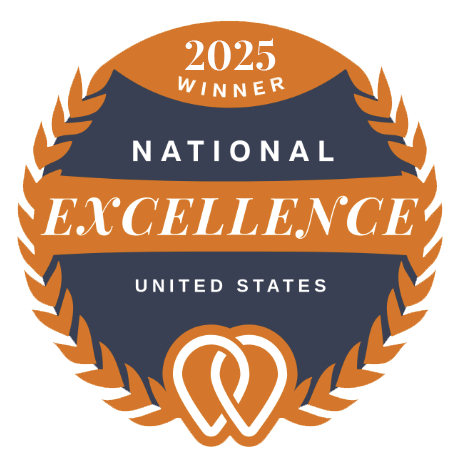 Thrive Named 2023 National Excellence Award Winner in Aberdeen by UpCity
UpCity is an online marketplace that helps businesses find B2B service providers they can trust. UpCity's National Excellence Award winners are selected based on the UpCity Recommendability Rating, a proprietary algorithm that measures a provider's credibility, recommendability, and reputation based on digital signals.
"The strength of our marketplace is built on the credibility of truly excellent providers like Thrive Internet Marketing," said Dan Olson, CEO of UpCity. "We are pleased to honor Thrive with a National Excellence Award in Aberdeen." 
Thrive has a 5.0 rating on UpCity. Check out the reviews.