OAKLAND
SOCIAL MEDIA AGENCY
Mesmerizing Content
That Grows Your Brand




Thrive is a social media agency in Oakland, California, helping brands establish an online presence and grow their customer base.



Other than San Francisco, Oakland is another city in the Bay Area that promises a distinctly unique experience. With nightlife, galleries and local festivals in a league of their own, Oakland is a great place for an unforgettable night out and days of exploration and adventure.
A day in Oakland wouldn't be complete without a visit to Jack London Square, where you can dine in various restaurants, visit the farmer's market and a movie theater. Other noteworthy attractions include The Redwood Regional Park featuring miles of hiking trails, Lake Merritt, which is perfect for a leisurely stroll on a sunny day and Bay Street for shopping global brands.
In this fast-paced technology-driven world, consumers are making purchasing decisions with a quick Google search on their phones. They buy from brands they heard about on social media and read online reviews before adding that product to the cart. This is why businesses and brands need a strong social media marketing strategy to drive brand identity and convert casual shoppers into loyal customers.
Thrive's social media agency in Oakland has the best social media and digital marketing strategies like search engine optimization, web design and pay-per-click marketing to boost brand awareness, attract new customers and increase lead generation. With the help of our Oakland social media experts, any business can establish a profitable social media presence that grows its customer base as well as its revenue.

Our Oakland Social Media
Clients Get Results
"The results speak for themselves"
"Thrive goes above and beyond"
But Don't Take
Our Word For It

Marci Wiersma
Broker - About Roatan Real Estate
"They do everything they say...no BS"
"Thrive is a much-needed blessing and exceeded our expectations in every way. They are honest, straightforward, they take care of ALL your needs quickly, they are reliable, you can count on them and most of all, they do everything they say they will do, no BS."

Whitney Wells Lewis
Practice Manager - PARC Urology
"These guys are incredible"
"These guys are incredible. They've helped us to grow our business and now the biggest problem we seem to come across is having too much business - which is the ideal problem to have. We are right where we wanted to be and Thrive made that possible. Thanks guys!"

Chad Montgomery
CEO - Accurate Leak and Line
"Unrivaled customer support"
"Working with the Thrive team has been a most pleasant experience! Their dedication and passion for what they do is exemplified by their unrivaled customer support and attentiveness to the specific needs of our business. We look forward to a long-lasting and prosperous relationship!"
Ready to Grow Your Business With
Oakland Social Media Services?
Click the button below for a free proposal
Why Choose Thrive As Your Oakland Social Media Company
We Provide the Best Online Customer Engagement Experience
Today it isn't enough to work with just any digital marketing firm; you want to ensure that you partner with a company that will not only take the time to listen about your business' goals and message but also helps to drive desired results so that your business sees the greatest return on marketing investment. Not all digital marketing agencies get this right. Here are some reasons why we are different:
Meet Your Team
Say Hello to all the Thrivers!
At Thrive, we are proud of our accomplishments in creating award-winning services for our clients. Moreover, we pride ourselves in making every client happy and satisfied with their customer journey with us. We go out of our way to make clients feel heard and invest in resources that help us provide the best Oakland social media services we can.

Here's why you should choose Thrive as your Oakland social media company:
Extreme Client Focus
We want our clients to feel like they are a part of our team. We encourage a collaborative approach to creating strategies because we believe our clients have insights that we may not have. Thrive's campaigns have always been based on client feedback and input, and we attribute our success to that.
Customized Strategies
Our Oakland social media company tailors every campaign to our client's needs and goals. From competitor analysis to keyword research, we study every aspect of our client's business to ensure the success of their campaigns. Our customized approach helps us target the right audience and achieve better results.
On-Point Innovation
Our teams assess when it's appropriate to take innovative and experimental approaches to certain campaigns. We analyze and come up with low-risk, high-gain plans to implement new strategies that we believe will help us achieve our client's goals with great success. We welcome new ideas as it helps us hone our craft and become better digital marketers.
Timely Delivery
Our Oakland social media management team works closely together to deliver projects on time. We take deadlines seriously and see it as a way to serve our clients with the highest regard for their needs. Using advanced productivity tools, we ensure timely project completion every time.
Integrity and Honesty
We do business with integrity because it is one of our core values at Thrive. We believe in helping businesses with sincerity. We do not misrepresent our services to our gain, but rather offer value to our clients and prospects with their best interest at heart.
Best Social Media Pros
Our track record speaks for itself when we say we have the best social media marketing experts in the field. We've won many awards for Best Social Media Agency over the years and have a long list of highly satisfied clients. We are proud of our team and we truly believe they are a blessing to work with.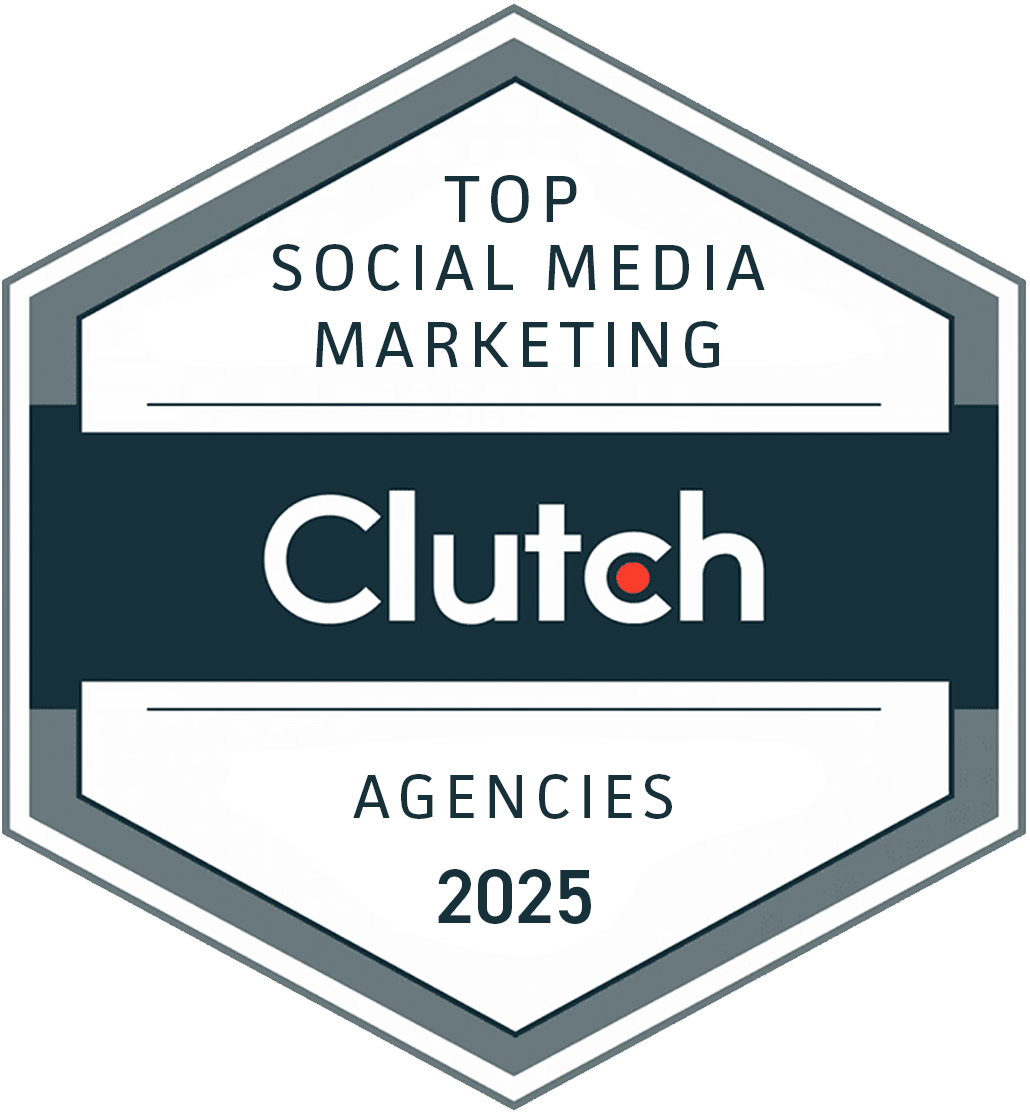 Thrive Named 2021 Top Social Media Agency in Oakland by Clutch
Clutch, a leading B2B market research and reviews company, named Thrive a 2020 top agency in Oakland in the following categories:
Digital Marketing Agency
SEO Agency
PPC Agency
Social Media Agency
Web Design Agency
Agencies are chosen for this distinction based off of several factors, including overall market presence and, most importantly, client feedback. Thrive has a 5.0 rating on Clutch. Check out the reviews.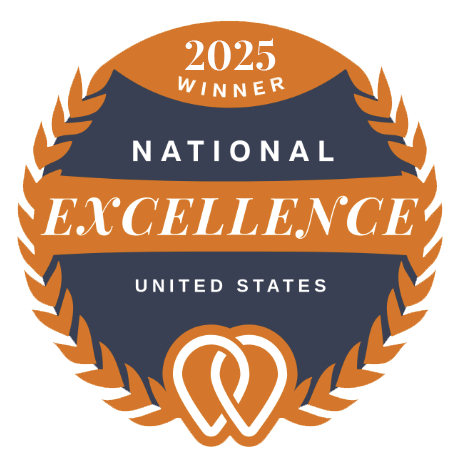 Thrive Named 2021 National Excellence Award Winner in Oakland by UpCity
UpCity is an online marketplace that helps businesses find B2B service providers they can trust. UpCity's National Excellence Award winners are selected based on the UpCity Recommendability Rating, a proprietary algorithm that measures a provider's credibility, recommendability, and reputation based on digital signals.
"The strength of our marketplace is built on the credibility of truly excellent providers like Thrive Internet Marketing," said Dan Olson, CEO of UpCity. "We are pleased to honor Thrive with a National Excellence Award in Oakland." 
Thrive has a 5.0 rating on UpCity. Check out the reviews.

Get My FREE Social Media Proposal