Thrive is a digital marketing agency in Los Angeles, California. We provide online marketing services to businesses both large and small and everywhere in between throughout the Los Angeles area and beyond. 
We have a dedicated team of digital marketing and SEO consultants with years of expertise in helping Los Angeles area businesses with their online marketing campaigns. Thrive is a full-service marketing agency, handling everything from building an SEO-friendly website to full internet marketing campaigns, including SEO, email marketing, content marketing, social media and more.
Talk to a Digital Marketing Expert
Thrive Named 2018 Top Digital Marketing & SEO Agency in Los Angeles by Clutch
Clutch, a leading B2B market research and reviews company, named Thrive a 2018 top agency in Los Angeles in the following categories:
Digital Marketing Agency
SEO Agency
PPC Agency
Social Media Agency
Agencies are chosen for this distinction based off of several factors, including overall market presence and, most importantly, client feedback. Thrive has a 5.0 rating on Clutch with 26 reviews.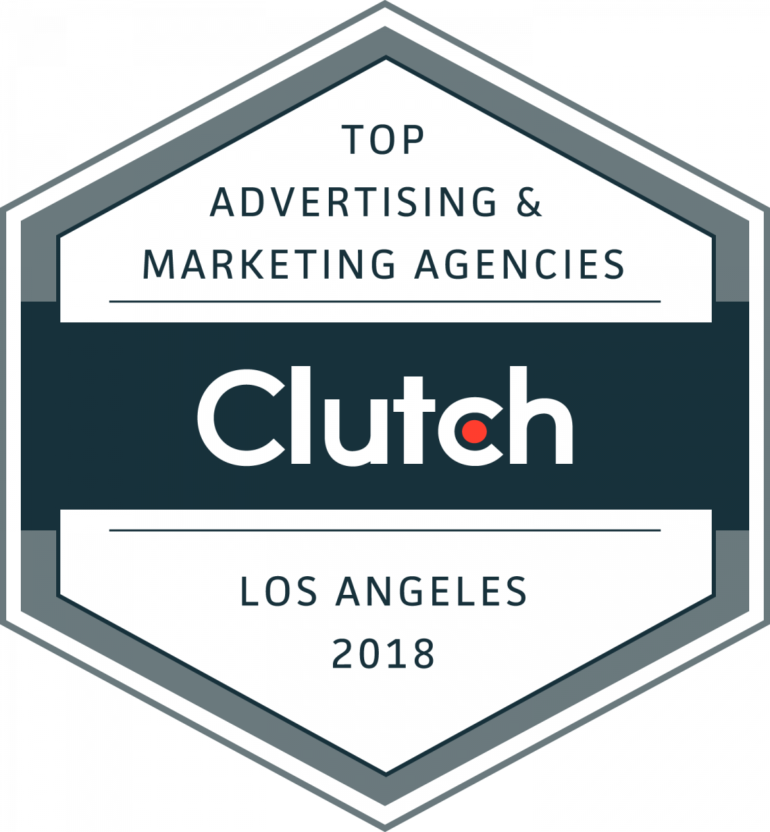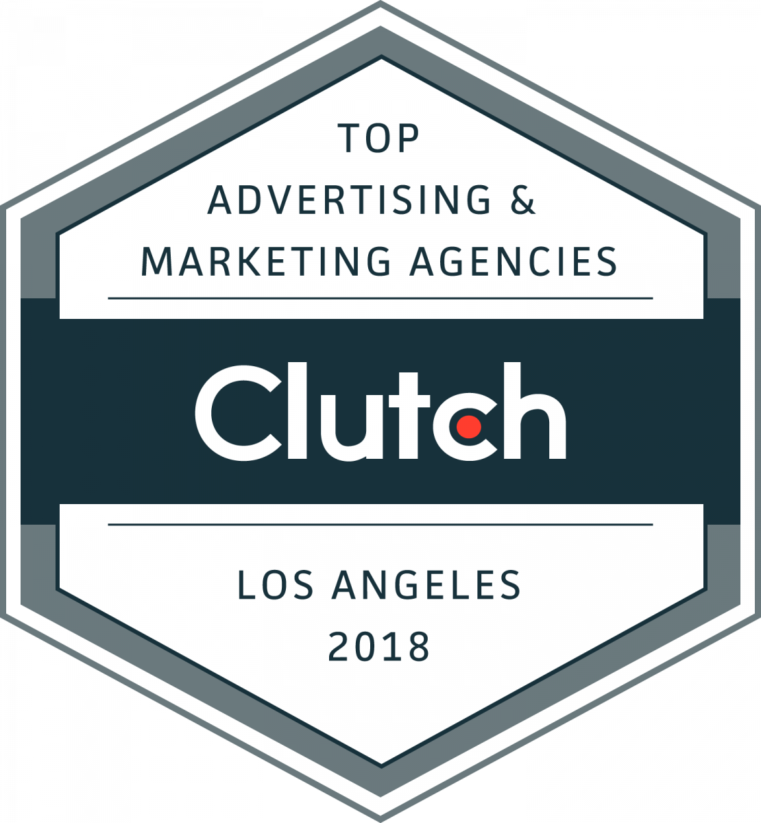 Ready to chat about how our Los Angeles digital marketing services can grow your business?
Drop us a line today for a free quote!
Why Choose Thrive As Your Los Angeles Digital Marketing Agency Of Choice
Thrive has been providing digital marketing & SEO services to clients worldwide since 2005. We've built a reputation of awesome customer service with a track record of digital marketing success. When you choose Thrive as your digital marketing agency in Los Angeles, you can expect:
Extreme Customer Focus - We learn and understand your business goals first, then develop a custom strategic online marketing plan to use as a road map for your campaign. We'll use your goals to develop the right plan for your business.
No Contracts - We believe in our services and our marketing consultants to deliver a positive return on investment for our clients.
Dedicated SEO or PPC Specialist - You get direct access to the team member that will be implementing your SEO or PPC campaign (or both).
Data-Driven - As Google Analytics certified professionals, we will make data driven-decisions about your digital marketing campaign.
Transparent Reporting - We provide custom, in-depth campaign reporting and time tracking so you can easily monitor your ROI.
Get Your Free Instant SEO Audit Report Now!
Free Instant SEO Audit Report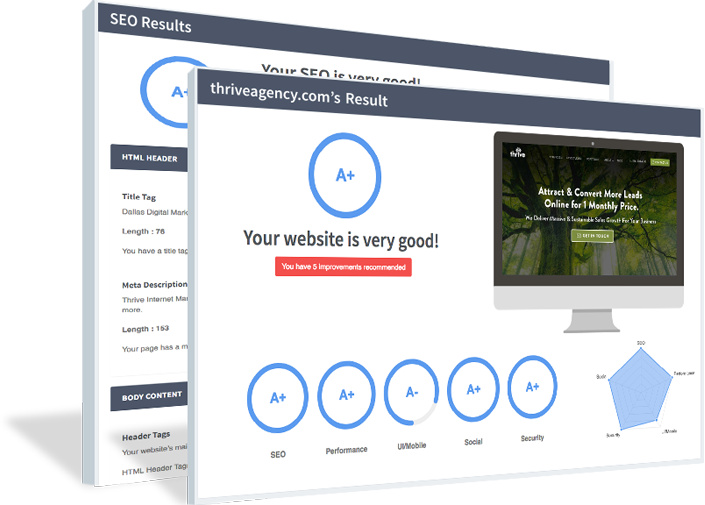 Why is an SEO Agency Necessary for businesses in Los Angeles?
Being in the Los Angeles area, odds are you have a lot of online competition if you're a local business. Los Angeles is a large city with sprawling suburbs, and you need to be found online amidst all that noise. If you're a national business, you're competing with the entire country! If you can't be found online in 2018, business won't be as booming as you'd like it to be.
Working with an Los Angeles SEO agency is the best (and in some cases, only) way to ensure online success. We're experts at carving out your niche for you, making you show up in search for the keywords and phrases that make the most sense and bring in the most leads or sales. If you're a local company, we make sure you're found in the right place at the right time in local search.
Without SEO, you're a ship without a sail.