Digital Marketing Campaigns That Drive Business
Client Testimonial
Nationwide Construction
Client Testimonial
Stovall Construction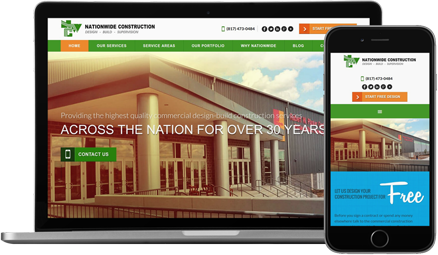 Professional construction contractors and companies are good at what they do. They possess the talent, skills, and vision to build, design, and create something from nothing, and see each project through to completion. However, managing your own marketing can be difficult for construction companies to master or to make time for. This is why many construction companies seek the help of a digital marketing agency to help promote their businesses and brands in innovative ways.
Construction Website Design Services
A construction company should begin with a robust website. Most construction companies have a portfolio of their work and client testimonials; therefore, choosing the right website design that portrays these accomplishments is crucial. A construction company website should be attractive and contain a lot of imagery showcasing the company's work. At Thrive Internet Marketing Agency, our team of website design experts specializes in designing websites for construction companies proven to drive results.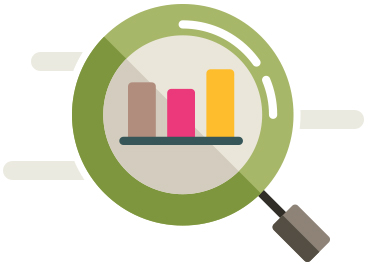 SEO For Construction Companies
Construction companies understand that they are in competition with other companies in their geographic area. This can make competition fierce. However, having a digital marketing plan that promotes your website and brand is a tried and true way to beat your competition. Implementing effective SEO strategies for construction companies is the best way to ensure your company is found online. By working with the team of SEO experts at Thrive Internet Marketing, you can ensure that prospects will find your construction company on the first page of search results, which will increase leads and conversions.
Local SEO For Construction Companies
Proper local SEO marketing is essential to the growth and success of any construction company. By integrating various local search engine marketing techniques into a digital marketing plan, a construction company's name, brand, and services will be marketed to the right area and at the right time. At Thrive Internet Marketing, we will help draft a profile of your construction company to submit on local business pages and directories, such as Google Places, Houzz, Home Advisor, BBB and more.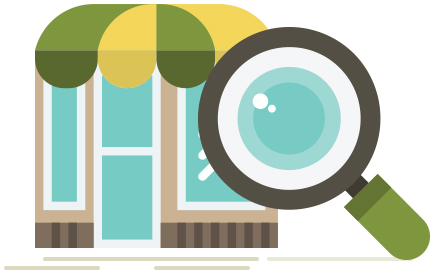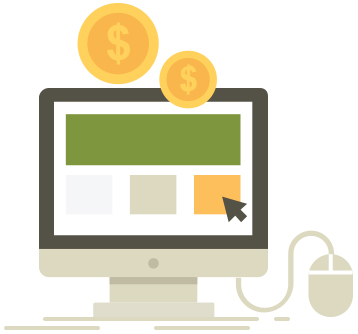 PPC Marketing For Construction Companies
Digital ads or pay-per-click marketing is an online advertising model that effectively drives traffic to websites. However, managing PPC ads on your website or social media can get a little complex and costly if you aren't careful. By working with a PPC marketing expert, you can ensure that your construction company is seeing a healthy return on marketing investment from using the right digital ads and marketing them in the right places. At Thrive Internet Marketing, our team of PPC marketing experts specializes in creating ad copy with target keywords specific to your construction company's services. When it comes to construction company marketing, we know how to drive more traffic to your website to let your prospects know you are open for business.
Social Media For Construction Companies
In today's digital age, maintaining an active social media presence is important. However, keeping up with social media news, trends, and finding relevant posts to share can be a full-time job. By working with the team of social media marketing experts at Thrive Internet Marketing you can ensure that your construction company is actively engaging with customers and your target audience on various social media sites, such as Facebook, Twitter, Instagram, Pinterest, and so on. Delighting and engaging with customers can help not only build and maintain a positive online reputation but also increase website traffic, generating more leads and conversions for your construction company.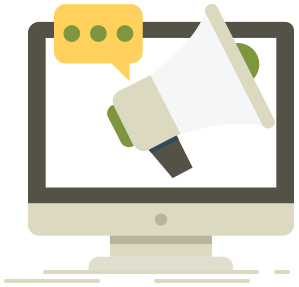 A Digital Marketing Company That Delivers Results
Digital marketing might seem complicated and expensive, but by working with Thrive Internet Marketing you can ensure that your construction company has a solid online marketing plan in place that is not only affordable but that also drives results, boosting your return on marketing investment and improving your bottom line. Contact our team of construction digital marketing experts today to learn how we can help take your construction company to the next level.
Get In Touch With Us Today